March 5, 2013
On 24 February 2013, the Russian Orthodox Church's Parish of St Patrick in Ireland organized a fair at the Edmund Rice International Heritage Centre in Waterford. Sold at the fair were handmade articles and pastry. The money raised was transferred to the parish Sunday school's fund. Among those attending the fair were many Irish families, as well as families from Poland, Czech Republic, and Caribbean islands.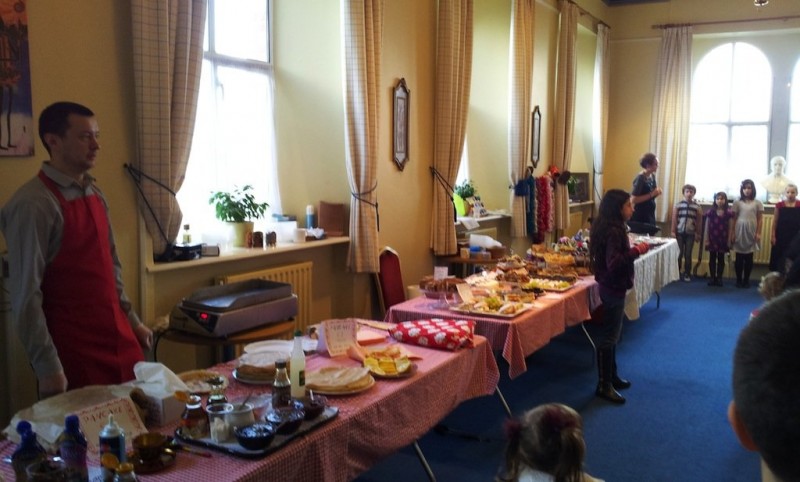 The parish children's choir opened the festival. Children who came to the fair engaged in various contests, took drawing lessons and participated in some other activities. The festival culminated in a performance of 12-year-old Dylan Kirny, Munster Irish Dancing Champion.
Many entries were made in the fair's guestbook. Visitors thanked the organizers and expressed their hope for such festivals to be held on a more regular basis. It will enable the Russian Orthodox parish to play a more important part in the life of Waterford, web-site of the Church of Holy Apostles Peter and Paul in Dublin reports.
Source: DECR