January 9, 2014. PRAVMIR. Patriarch Kirill of Moscow and All Russia appealed to Orthodox believers to adopt the little girl Mila, who wrote him a letter in which she related her plight and stated that she would like to have parents, according to the Russian news website RIA Novosti.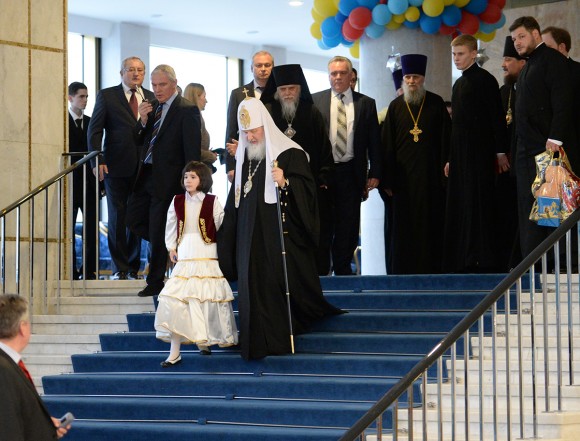 On Wednesday the Primate of the Russian Orthodox Church congratulated the children invited to the Patriarchal Christmas celebration in the State Kremlin Palace. During the Christmas show, the Patriarch addressed the audience.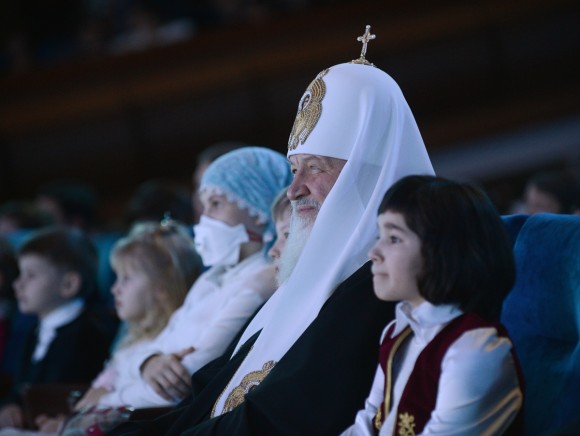 "We should remember that the more good we do to people, the greater amount of good is returned to us, and we become happier…  In the first place, I would like to appeal to our Orthodox people to adopt orphans and not to fear this. No one who adopts children and gives themselves to these children is unhappy; he receives back happiness a hundredfold," said the Patriarch.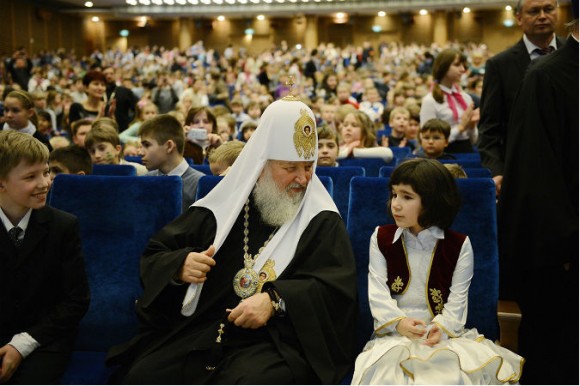 Deacon Alexander Volkov, director of the Patriarchal press service, related that Mila grew up in an orphanage because she had been abandoned by her parents at birth. She now lives in the Martha and Mary Convent of Mercy, and is in second grade. "She has health complications with her wrists. She wrote a letter some time ago to the Patriarch, requesting that he pray for her and that parents be found for her," noted Volkov.
Patriarch Kirill invited Mila to the Patriarchal Christmas celebration in the Kremlin, where he met and spoke with her personally. "Today I came to the celebration with a little girl named Mila, who is sitting here. She still lives in an orphanage, but I pray that she will find a mother and father who will adopt her. I truly hope that this will happen," stated the Patriarch from the stage at the State Kremlin Palace.
His Holiness added: "the upbringing of children is not fun and amusement; it is always a lot of hard work."
"If we adopt someone who has an inborn or acquired handicap, and sometimes even a disease, we are carrying out a great and holy mission… By putting our hearts and souls into these children, we become pastors, we obtain true happiness, and the love and gratitude that we receive in return adds wonderful colors to our own lives," said the Patriarch.