MOSCOW/KAZAN/BUDAPEST (BosNewsLife)– As New Year approached, Christians in Russia's predominantly Muslim internal republic of Tatarstan were still awaiting the outcome of an investigation into the destruction of at least seven churches during 2013.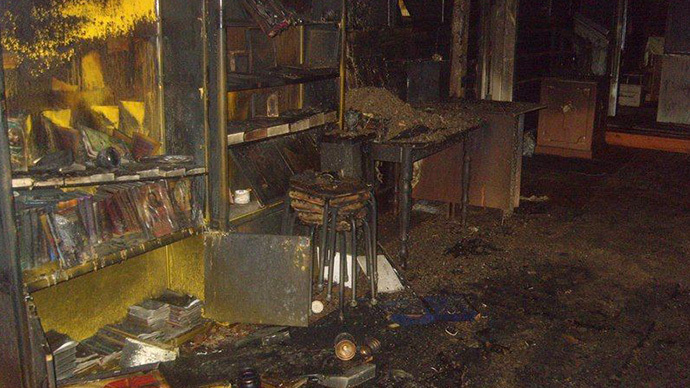 The most recent incidents began November 17, when a gang apparently attempted to set fire to a Russian Orthodox church that is being built in the town of Chistopol. On the same day another fire reportedly destroyed a prayer house in the neighboring village of Lenino.
On November 28 fire was set at church in the Mamadysh district of the republic followed by another arson attack at an abandoned church in the Rybnoslobodsk Region, Christians said.
Several other church attacks are also known to have taken place in the area in previous months.
TATARSTAN PRESIDENT REACTS
Though Tatarstan's President Rustam Minnikhanov offered an award of 1 million rubles (about $30,000) for information leading to arrests, the investigation had not lead to known results on Saturday, December 28.
Christian aid workers urged prayers that those responsible for past attacks will be held accountable to prevent attacks against other churches.
Law enforcement agencies said they have started criminal investigations into vandalism, arsons and violation of the right to freely practice religions.
Prosecutors are willing to classify the incidents as "terrorist attacks", though this has not happened so far, Russian media reported.
The mufti of Tatarstan Kamil hazrat Samigullin reportedly distanced himself from the attacks. He joined the region's Russian Orthodox Church metropolitan Anastasius in denouncing the violence and to urge "peaceful relations between the peoples of Russia."
Source: BosNewsLife