Moscow Demographic Summit, June 29, 2011
It is a joy for me to be in Russia, a country that has suffered much in the course of last century and remains deeply wounded, yet a country so full of promise, granted a particular responsibility in the history of humanity and an irreplaceable role to play in reminding humanity that we are made for the infinite and the eternal. The "Russian soul", gifted as it is with a sense of transcendence, so made for God, is lovable and attractive. It is a gift of God, a gift "without repentance" which today, in this age of globalization and secularism, acquires a prophetic character, not only for Russians themselves but for all of humanity.
Twenty years after the implosion of the Soviet empire, Russia faces a choice. The choice is between:
1.- Going the "large and spacious way" that the majority in the morally and spiritually decadent West has chosen. This way now seduces more and more peoples and cultures, rapidly transforming them from within: it is the way that everybody is tempted to go. As far as the theme of this conference is concerned, this choice translates into shifting from the current, suicidal Soviet-style rate of abortion (7 per woman on average) to the western deadly hedonistic contraceptive mentality and "rights approach". This option has led the West since the 1960s into the demographic winter that preoccupies us at this conference. It can only yield the same results here as in the West and therefore is no solution to Russia's breakdown of the family ideal, rising divorce rates, societal breakdown and catastrophic demographic situation. It would arguably be more perverse. Would Russia want to contribute to the globalization of apostasy?
2.- The second schoice, the right choice, is for Russia to go the "narrow path" that leads to genuine self-love: the recovery of its soul, of God's design over man and woman, their complementarity, marriage and the family, love of children, a sense of motherhood and fatherhood and of our spousal identity. Nobody can replace Russians themselves in their decision to be faithful. Russia's holy history, that of her saints, the magnificence of Russian icons, which today more than ever help Christians throughout the world to pray, the immensity of its territory speak of Russia's special calling to holiness.
Yet another choice would be child-bearing incentives imposed top-down by the government, but one may question the real efficiency of such measures in the absence of a moral and religious revival. Indeed, doesn't practical atheism more readily lead to hedonistic lifestyles than to child-bearing and parental responsibilities?
The family-religion nexus has started emerging as one of the themes of our Summit. Only in the light of divine revelation can we understand that we are in fact in a spiritual combat.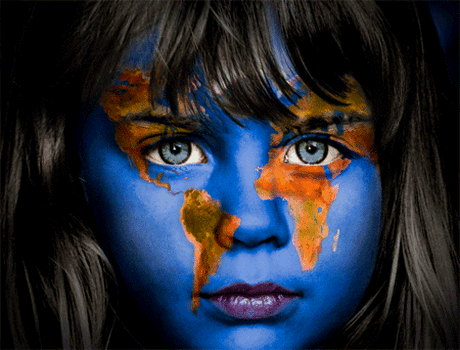 "The hidden agenda of the rights approach" is the title of my presentation. To understand this somewhat enigmatic title, let us go back in history, to 1989, when the end of Marxism-Leninism was proclaimed and the West celebrated the "end of ideologies". Some even spoke of the "end of history", believing it was just a matter of time before all countries of the world would adopt the "western model" of democracy, human rights and the free market. Such triumphalism, however, failed to take into account the state of moral decadence of western civilization, of western Europe in particular, resulting from a long and complex process of cultural revolution that had walked hand in hand with secularization for several centuries, and in the emergence of a new enemy of civilizations, secularism. This new enemy is hidden within democracy, human rights and other western institutions and values assumed to be "universal" and now being globalized.
It is against this backdrop that the United Nations organized an unprecedented series of nine international conferences, between 1990 and 96, to build what it called a "new global consensus" on the norms, values and priorities of international cooperation for the new era, the post-cold war era, the era of globalization, the 21st century. New paradigms and a new ethic, expressing themselves by means of a new language, were then adopted: sustainable development, quality of life for all, consensus-building, gender equality, reproductive health, safe abortion, sexual orientation, good governance, global governance, participatory democracy, partnerships, facilitation, capacity-building, cultural diversity, principle of non-discrimination and so on. Analysis reveals that the language of the Judeo-Christian revelation is absent from the new semantic system: mother, father, spouse, truth, charity, purity, creation, eternity, glory, praise, thanksgiving, suffering, paternal house, maternal womb, conception (of a child) etc. In fact the new postmodern language occupies the space of the Judeo-Christian language: it is quietly, softly "totalitarian". This substitution reveals the largely post-Judeo-Christian character of the new global ethic, which is a key driver of secularization in the world today. The new ethic is pessimistic at its root: it is founded on the problems of humanity, such as environmental degradation, human rights abuses, corruption, inequality, discrimination, poverty, "unwanted pregnancies". It radically lacks a positive and sound worldview.
The new ethic confronts every individual person, every family, every community, every enterprise, every nation, every culture, every confession and religion with a decision to make: either to passively conform and submit to the ideological dictates of the experts of global governance, or to discern, resist, remain true to oneself and respond faithfully to one's vocation.
The 1994 Cairo UN Conference on Population was a critical building block in the construction of the "new global consensus". A major Copernican turn, to use Emmanuel Kant's expression, then took place in global demographic policies. UN and western population controllers had until then used a so-called demographic approach – an approach that was institutional, top-down, coercive, quantitative, focusing on numbers and their decline. Under the influence of the transnational agents of the western sexual revolution, chief among which the IPPF, global governance shifted in Cairo to the so-called rights approach, allegedly bottom-up, qualitative, focusing on people's "needs and rights".
Cairo was described as a watershed, a crucial dividing line between the old approach and the new one. The new approach would have achieved a qualitative jump in population policies: it would be centred on people and on their rights, not on geopolitical objectives. As participants in this Summit know, the new and global, post-cold war approach has been called reproductive and sexual health and rights. Incidentally, the appliance of the term "reproduction" to human beings comes from Margaret Sanger, the founder of IPPF, who was determined to free women from what she called the "slavery of reproduction". "Reproduction", a term appropriate for animals, should not be used for human beings created in the Divine image and called to procreate, in synergy with the creator.
The reproductive rights agenda stipulates that "people" – individual men and women, the youth, everybody – must internalize and own the agenda of the western feminist, sexual and cultural revolution. According to the Cairo vision, everybody must recognize and learn to actively claim universal access to contraceptive information and services, irrespective of one's age and marital status (for young people, without parental knowledge or consent), in other words "free sex", so-called "safe abortion", in vitro fertilization, voluntary sterilization as a fundamental human right. And radicalism keeps on moving forward, as LGBT rights and the recognition of "diverse forms of family" are currently on the agenda.
The core content of these recently constructed "rights" violates the law that God has written in the hearts of all human beings. Hence it is impossible for people to freely recognize them in conscience as rights, that is, as something good and universally true. In other words, reproductive and sexual rights are coercive, in spite of their claim to be people-centred – a concept that would imply respect for the person's freedom of conscience. They are eminently top-down (from global governance to the individual, bypassing the mediation of the family, educators, the Church and even the state) in spite of their claim to be bottom-up – a notion that would respect subsidiarity and the initiative and freedom of the individual person. They destroy cultures in spite of their claim to be "culturally sensitive". They deconstruct non-western cultures and their sense of motherhood and the family. They attack the content of faith of the Judeo-Christian tradition everywhere in the world.
In the new ethic, however, coercion takes place not by way of coup d'états, blood baths, brutal repression, nor even by punitive fines, forced abortion and sterilization. It takes place by way of social engineering, semantic manipulation, statistical warnings, social and cultural change, sexual education, information, training, HIV-AIDs awareness-raising and prevention campaigns, rights education. This is the frontline of the battle of our day, a battle that is essentially spiritual. The enemy is subtle, quiet, invisible, but no nation today escapes his attacks from within.
Population control policies were external to the person and recognized as an imposition from without. The danger of the rights approach is that it is driven by a determination to change cultures, religions, mentalities, behaviors from within and that it proceeds quietly – in fact almost imperceptibly. The strategic shift from population control to the rights approach has drastic consequences for the world's cultures, for the place religion traditionally occupies in them, for the education of children, for demography and the future of humanity.
As a result of the western cultural revolution, which in the course of past centuries transformed a Judeo-Christian civilization into a secularist one and of which the May 68 youth revolt was a major milestone, the freedom to choose mentality and lifestyles largely won the day in the West. Its demographic effects have been such, leading to Europe's demographic winter, that the demographic, population control approach came to be regarded as no longer necessary, the sexual revolution taking care of reducing population anywhere it was provoked. Moreover, any form of external coercion, hence state-led population control, became counter-cultural and therefore politically inefficient there where the cultural revolution spread.
Ever since the Cairo conference, global governance has in practice treated reproductive rights as a global political norm: UN member-states would be morally bound to implement the alleged "normative consensus" they joined in Cairo. Not only have reproductive rights been integrated today in the education, health and development policies of a majority of governments, frequently spurring legislative change, but they have proven to be the powerhouse of the globalization of the western feminist and sexual revolution, affecting first and foremost developing countries. Reproductive and sexual rights produce in all countries where they are implemented the effects it has produced in the West since the late 1960s: moral decadence, social disorder, demographic winter and, yet more worrisome, loss of faith.
The determination of global governance to globally enforce reproductive rights – an agenda that belonged to western minorities – makes no doubt. The Cairo agenda, though legally "soft" (that is, non-binding), is increasingly integrated in hard institutions – that is, institutions that have enforcement capacity, such as the Security Council, of which Russia is a permanent member. It has become in practice impossible to disentangle it from the overall agenda of global governance. In Cairo, global governance shifted from a sectoral approach to population, exclusively focusing on population control, to a holistic or integrated approach, linking reproductive health to social development, environmental protection, humanitarian concerns, human rights and security. All is in all; the agenda of global governance is one. Sustainable development rests on social equity which is achieved through gender equality which goes through reproductive health and so on…
Let us not forget that was in the name of human rights that the agents of the western feminist, sexual and cultural revolution achieved their objectives: after a perseverant combat, the right to contraception and to abortion came to be recognized and in less than half a century and radically transformed western cultures from within. The Cairo rights approach is about the globalization of this deconstruction project.
Of course, Russia's predicament is specific. The causes of her escalating population deficit are not a western style sexual revolution. Russian society could however well evolve in that direction, if one looks at the attraction of some of the Russian youth to the "freedom of choice" mentality on the one hand and on the other, at the adamant determination of the western agents of change to globalize their agenda and "break the taboos and silence surrounding sexuality" of the former Soviet Union. Indeed, no sooner did the Soviet empire implode and borders started opening up than IPPF, in 1991, established a branch in Russia – the Russian Family Planning Association, (1) thereby marking the arrival on Russian territory of the worst the West had to offer. HIV-AIDS prevention serves as a justification for IPPF and their partners to pressure the Russian government to set up a sexual education programme on a national scale. But sexual education in the West has proven to be the entry point of the whole sexual revolution agenda, an agenda which is in a dynamic and drags one from compromise to compromise so that one quickly becomes alienated from one's conscience and what is real, true and good.
The real choice is not between HIV-AIDS or abortion on the one hand, and reproductive health and rights and sexual education on the other, but between life and death, good and evil, Christ and the antichrist (2). A choice is to be made, a choice that can only be personal, an engaging choice that has vital consequences for families, Russia and the whole world. What the West and the rest of the world really need is a holy Russia! What they really expect of Russia is that she be herself and give her specific and irreplaceable witness. In this particular kairos of history, such a choice is possible!
___________________
1. Located at Ozerkovskaya naberezhnaya 22/24, office 318, Moscow 115184, Russia. See www.ranir.ru IPPF Russia's youth centers in Moscow, Tula and Stavropol would receive an average of 100 visits from young people a day. In IPPF's own words: "We seek to counteract opposition for the so-called 'pro-life' groups and the Russian Orthodox Church. We disseminate accurate information on the real reproductive needs of individuals in Russia, to national and local media."
2. May non-Christian or non-believing participants understand that the use of a Christian language in this speech is due to a predominantly Orthodox audience.
© Marguerite A. Peeters 2011