A lurid, nauseating news item ran through the news outlets. Interfax reported:
"Barrels with 248 human embryos have been found in a forest in the Sverdlovsk region. Law enforcement is trying to determine who threw out the bodies of unborn children like garbage."
So far it is unclear whether these were miscarriages or children killed as a result of abortion. As Vladimir Legoida, chairman of the Synodal Information Department, stated: "Patriarch Kirill received news of this incident with deep sorrow and calls upon all faithful children of the Russian Orthodox Church to pray that their compatriots might come to their senses and put an end, as to something monstrous in scale, both to the routine killing of children in the maternal womb as well as to the barbaric treatment of the remains of unborn people."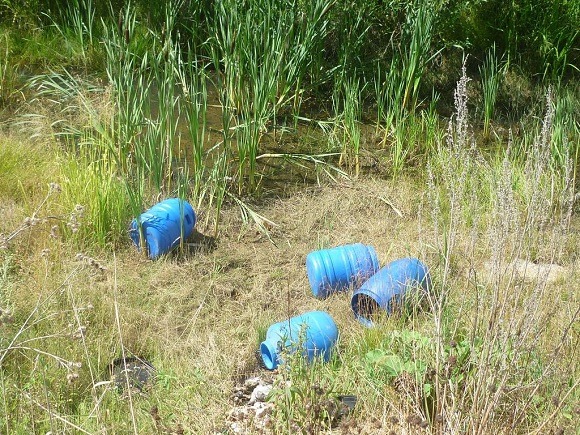 The most terrible thing about this incident is that we did not learn anything new or unusual. We know that in Russia – as in other countries of the world, but more so here – unwanted children are destroyed right in the mother's womb completely legally and entirely without obstacle. Yes, the sight of a "human embryo" in a barrel of formaldehyde is nauseating – one could vomit from the sight of it right in front of one's screen. Yet even without such graphic pictures we know perfectly well what it is that they call "biomaterial" that is subject to "disposal": the bodies of children.
Christianity and the modern liberal worldview are opposed in one important respect. To be a Christian, you need to believe in the invisible; to be an adherent of liberalism (more specifically, to the meaning now attached to the term "liberalism"), you must deny the visible. You need to see the body of a dead child and say: "That's not a dead child. That's the product of conception, an embryo, a fragment of tissue – anything you like, but not a dead child."
Moreover, these two worldviews are opposed in still another respect, that of reason. Christians accept reason and the natural common sense that even the pagan philosophers possessed. Human reason is not sufficient for finding the path of salvation – here we need Revelation – but it is perfectly suitable for judging earthly matters. To be a liberal, you must reject it. Aristotle, in fact, gave an obvious definition of a human being: "a living being belonging to the human race." Even a liberal would not disagree that in a cat's womb is a kitten, and that in an elephant's womb is an elephant calf. But then he has to deny that in a woman's womb is a person. Is a child in the mother's womb a living being? Yes, it is by no means part of the mother's body; it's a different living being, with different DNA, different circulatory and nervous systems, etc. Does this being belong to the human race? Yes. Is this human being an evildoer subject to capital punishment or an armed aggressor against whom lethal force is appropriate? No. Abortion is the deprivation of life of an innocent human being. This is logically self-evident.
In order to adhere to liberal views on abortion, one has to reject both reason and the self-evident. People often reject views – even very well-founded ones – if for some reason they do not like them. There is even a special term to describe this phenomenon: denialism. For instance, there are people who deny the existence of the HIV virus: in their opinion, all talk of HIV/AIDS is a conspiracy by the pharmaceutical companies and a display of the treachery of white people against Africans. These people, of course, are mistaken, and dangerously so – AIDS does exist and it can kill you. Yet their guilt is somewhat mitigated by the fact that you cannot see the AIDS virus with the naked eye and you must instead rely on scientific data. Modern culture practices an incomparably more serious kind of denial: it denies that which is visible and obvious to sight, reason, and conscience.
This terrible, disjointed situation – in which people know, but refuse to know; see, but refuse to see – appears in the Ministry's reaction. "This incident certainly arouses indignation, inasmuch as it represents a gross violation of the principles of both medical and general human ethics." True. But why? If human embryos are simply "biological material" that should be "disposed of," then violating the process of disposal is simply a technical rather than a moral violation. Suppose that the barrels with formaldehyde were found to contain removed appendixes. Would that be a gross violation of ethics? No, only of technology. Then what is the difference? All of us – every single one of us – know perfectly well. We are talking about dead children that either died of natural causes or were killed – but precisely dead children, human beings, whose bodies should be treated with respect.
What does the Church say in such a situation? The Church's mission is not to condemn. That abortion is the deprivation of the life of unborn human beings is a self-evident fact, one that is completely independent of the Church's teaching on the matter. The Church here simply establishes something that is already piercingly obvious. Its message is one of repentance and forgiveness. Our Lord and Savior Jesus Christ died for our sins and rose from the dead. He died for mothers who have handed over their children to death; for fathers who have driven them to do this; for the abortionists who have committed all these murders with their own hands; for those who have approved, supported, defended, propagandized, and advertised this horrible evil. We can all find forgiveness – and many already have. As the Prophet says: I have blotted out, as a thick cloud, thy transgressions, and, as a cloud, thy sins: return unto Me, for I have redeemed thee (Isaiah 44:22). But for this to happen one needs to stop denying the obvious: on a personal level, in order to attain eternal salvation; and on the societal level, that our country might have a future.
Translated from the Russian