April 2, 2013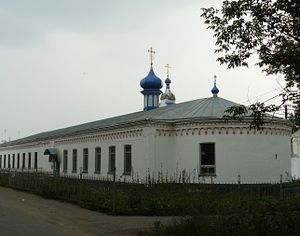 According to a coroner's report in the Ryazan region of the Russian Federation, the body of a 66-year-old local resident showing signs of death by violence was found on Tuesday morning in St. Nicholas church in Ryazhsk.
According to preliminary information, the murder had not been committed for religious reasons, but for mercenary motives, as indicated by a theft committed in the Church.
A murder case has been opened under Section 1 of Article 105 of the Russian Criminal Code. The circumstances of the crime are being investigated in the hope of finding the culprits.
Source: Pravoslavie.ru