April 26, 2013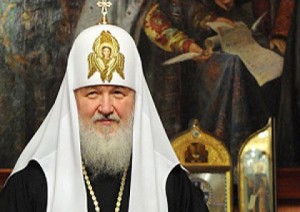 Patriarch Kirill of Moscow and all Russia thinks that the level of relations between the church and the state does not match its potential.
"The level of church-state partnership in Russia is much lower than in Germany where the state collect taxes for the Church, France where the president appoints bishops in the Alsace-Lorraine region, England where the monarch heads the Anglican Church, or even the United States where the president take his oath on a Bible," Patriarch Kirill said in an interview with Greece's church website Romfea.gr.
Relations between the church and the state in Russia, just as in other countries of the canonical territory of the Russian Church, are based on mutual trust and respect, he said.
"It is absolutely apparent that the Church does not interfere with the state administration and the state in Church's affairs. At the same time we co-work for the benefit of people," Patriarch Kirill said.
It is hard to explain to many politicians and public figures the reason why Russia is having a spiritual renaissance "and they think that this happens thanks to a secret union between the Church and state bureaucracy," he said.
"But this is not so. One cannot make people worship by force, that is why the development of church-state cooperation in our country is a natural result of people's choice of Russia's civilization identity destroyed by the Communist time," Patriarch Kirill said.
Source: Interfax-Religion