March 18, 2013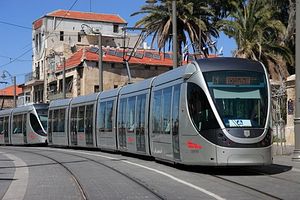 The municipal administration of Jerusalem is intending to take land from the Gornensky Convent in order to build a tramline connecting residential neighborhoodsof Jerusalem with the biggest medical centre in Israel – the Hadassa Hospital. According to the municipal plans, the branch line will pass only 10 meters away from All Saints' Church.
Israeli law allows the requisition of up to 40% of private area for government needs.
According to the website of the Russian Ecclesiastical Mission in Jerusalem, some years ago a road to the hospital was built through land the Convent owns. There was no compensation for splitting the territory in half with the building of the road.