John weighed seven pounds, seven ounces on the day he was born. His first days of life were highlighted by bouts of crying and long periods of sleeping. On the drive home from the hospital, a few days later, John's mother glanced down, looked at her new baby, and for a moment she smiled.
Then she looked ahead.
"Honey," she began, as she stared at her husband, "I know we decided to keep our careers so that we can be financially secure, but now I'm having second thoughts. I want to give our son the most attention we can. I want us to reconsider having me stay at home with him."
Her husband shook his head in frustration. "We discussed this, remember?" he shot back. "We can't afford to have one of us at home all the time. It doesn't make sense." For the next few minutes the proud new parents shared their thoughts and uneasiness of leaving their child in the care of someone other than his parents. Conversations like the one above are common among new parents. Every parent wants the best for their child, yet mapping out how to exactly deliver that parenting has become more and more difficult. This struggle of parenting in contemporary society can be encapsulated by one word: time. We know that parenting takes time, but modern parenting has divided the concept of time into two categories – quality time and quantity time.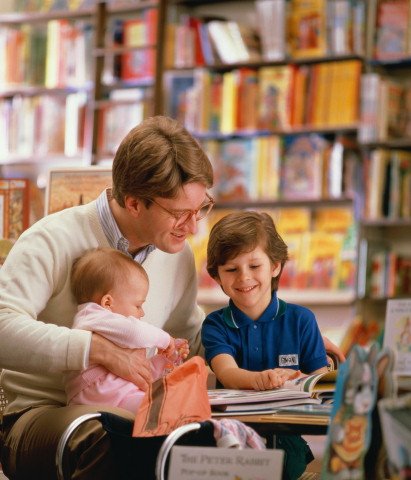 For so many hardworking parents "quality time" has become a very important concept. But what exactly is quality time? At a very basic level it can be defined as an activity that promotes communicating and sharing. For time to be deemed "quality time" it needs to be enriching and stimulating. Spending time watching television isn't the ideal, but spending time working on a project or playing a game together is. A quick look at the historical development of the notion of quality time reveals some important information. Quality time arrived on the scene in the early 1970's. Research indicated that the more actively mothers were involved with their babies, talking and cooing and so forth, the better it was for the babies' cognitive and social development. The implication was that in order to have high-quality time, a fair amount of pure time had to be invested. Therefore, quality time originally assumed quantity time, but eventually the "quality not quantity" philosophy of parenting won out, simply because in our over scheduled and stressed society there was little opportunity for quantity time. Parents hoped that quality time at least made up for the lack of quantity time—so long as it was better and bigger, and more meaningful time.
Yet this ideology is flawed because parents simply can't plan special moments of bonding or epiphanies with their child as they are unpredictable. They tend to happen within the every day mundane activities of parenting and within the notion of quantity time.
St. Theophan the Recluse touches on the issue of parenting time in his book titled: On the Upbringing of Children. He advises parents to preserve the blessing that baptism gives their child and to immerse their lives in its upbringing. The father and mother are to "disappear into the child and put their whole soul into his welfare," he says. One of St. Theophan's teachings on the upbringing of children centers on the establishment of developing a sound foundation – a foundation that takes a lot of effort and time. The development of this foundation is necessary to stand firm against what he refers to as the "shock waves of youth." In other words, everything parents say and do in the early years is reflected in the latter ones. A great deal of this depends on the time we spend on our children. Much of good parenting also involves discipline and teaching. It's through this process that children not only develop a sound conscience as good behavior becomes automatic; but it's also through this process that good, productive habits become cemented into the child's life. These skills need close and constant monitoring. And this is why quantity time is also important.
"The reason why the grace of Baptism is not preserved," St. Theophan states, "is because the order, rules and laws of an upbringing are not kept." And so the challenge for new parents is not only to establish order and rules, but to be around to see that their children live by them.
Spiritually, we know that children form their ideas about God through their parents. It's in the praying together, the listening of stories about Saints, in reading the Bible and especially in modeling Christlike behavior, that children form a lasting perception of God. When this doesn't occur there is a void. "The family is recognized as the 'home church,' says Sophie Koulomzin in her book Our Church and Our Children, "and the task of parents is really a kind of a lay priesthood. Within a Christian family our Christian faith must be incarnated; it must be brought to life in the daily, hourly experience of living."
Make no mistake, parenting isn't simple and there are no cookie-cutter families. There are many legitimate reasons for parents to leave their child to the care of a friend or a day care center. Nowadays, most couples rely on two incomes and many single parents are trying to raise their child with minimum support. However, our faith calls for time to be both quality and quantity; therefore it's good for parents to openly assess how much of a balance there is in the way they parent. For if parents want their children to develop consistent habits, if they want their children to develop a quality relationship with Christ, they have to sacrifice time and energy.
Next time your child asks you what time it is, and you look to give the chronological answer, remember that the most important time together isn't measured merely by minutes, but by quantity and quality time.
Fr. Athanasios Papagiannis is a recently ordained priest serving at Assumption Church in Chicago. A licensed clinical social worker and former teacher, he is a 2010 graduate of Holy Cross School of Theology and a 2002 graduate of Aurora University.