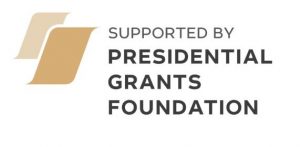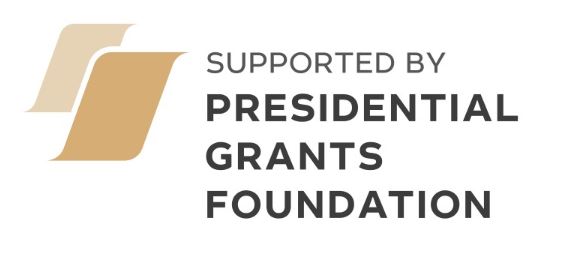 The "Free University" that was created by former professors of the Higher School of Economics (HSE) has started operating. Among them are Hasan Huseynov, Doctor of Philology, Elena Lukyanova, Doctor of Law, Kirill Martynov, PhD in Philosophical Sciences. Pravmir spoke with Kirill Martynov, one of the founders of the "Free University", about political contexts, conflicts, money, and freedom in academic education.
Classes with students will be held online and only for free. At the moment, the university website offers almost two dozen classes, including "The art of cinema: directing and drama", a Vladimir Mirzoev's class, which was launched as a specialization of one of the paid master's programs at Higher School of Economics and was not opened due to incomplete class.
However, according to Egor Zhukov, a political activist and radio host, who entered this class, the specialization was cancelled intentionally to prevent him from attending classes. Perhaps, Zhukov will enroll now for the same class at the "Free University".
— Can we assume that if professors had not left the Higher School of Economics, the "Free University" would not have existed?
— Probably, it would be created at a different time and with a different work plan. For some time, the HSE was a free university. We worked there, enjoyed it, brought our projects and teaching enthusiasm there.
Yet, the situation began to change. Not all ideas could be implemented at the National Research Institute (NRU) Higher School of Economics due to its increasingly cumbersome and complex structure. Therefore, even if HSE had not experienced the strange politicization that has become particularly noticeable over the past year, there would still have been interest in alternative educational models.
You see, all of us, HSE professors, are used to all sorts of academic experiments, that Yaroslav Kuzminov, our rector and his advisors put us through. There have been a lot of changes even over the last five years. For example, the introduction of mandatory elective classes, which form an essential part of the program. Consequently, professors had to compete for students' attention offering them two-year classes.
— But it is normal to compete for students. Or did students not come to you?
— Everything was alright in this regard. A lot of students chose our philosophy class within the past four or five years. So, there is nothing wrong with the experiments themselves, but at some point, you get tired of being experimented on without being asked for your opinion. Every year, they say, "From now on, you will work in a different way, in a completely new format, get ready". I am going to use a somewhat risky metaphor…
— Go ahead.
— The result was a riot of laboratory mice. Mice in professors' hats, with glasses, flasks, and reactive chemicals in their hands. They know a lot about experiments as well as experimenters, because they have been in this business for a long time, have become experts and want to be considered. Moreover, the pandemic has equalized everyone's rights.
Where will the money come from?
— Speaking of business. What will the "Free University" live on? This question inevitably arises, but you immediately get responses like, "Shame on you: you can only talk about money! If you have ideas, money will always be found".
— Of course, I would like to talk exclusively about spirituality, especially since philosophy is my area of expertise, but the life of Diogenes in the tub disagrees with the modern world and Russian environment. It is great to be an idealist, but people still need to live on something. And professors do, too.
I have seen so many online discussions about our imaginary money and where we will get it from!
Some say that we will close without opening, others say that we are funded by the State Department.
In other words, same old thing.
— There is another profound theory that the Zimin family promised to give you money.
— Yes-yes, they are probably some kind of wizards who fly out to everyone in a helicopter at the first call.
At the moment, our objective is to explain to the Russian society what we do and why we do it. We have 19 classes ready. The number of applicants, future students, who have signed up is twice as many as we can accept, and motivational letters keep on coming.
We exist in the volunteer format not because we are such idealists who do not care about money, but simply because it is too early to discuss the issue of money. We need to make sure that the university becomes something more than a volunteer project. Then someone will appreciate it, which will give certain fees.
— So, crowdfunding.
— At some point, yes.
— Do you ever expect to monetize your educational model?
— It all comes down to the fact that we cannot provide educational services on the territory of the Russian Federation, because it requires licensing, and we are unlikely to ever have a license. This is one of the reasons why our education is free.
According to the Russian law, what we do is home seminars: you cannot find fault here legally. Well, this model better suits us ideologically, because there are a lot of paid educational platforms, and we are interested in making a free one.
Should there be diplomas?
— Let's imagine that it is not September 2020, but September 2030. Where and how do you see the "Free University"?
— By the way, we do not have a common opinion on this issue. Hasan Huseynov, who was our leader initially, but due to certain obligations did not tell anyone about it, believes that professors around the world and in Europe are worn out by their administration, paperwork, and the need to constantly worry about whether their contract will be extended.
Huseynov knows what he is talking about, because he is deeply involved in the Western humanities and academic processes. The life that professors live in Western Europe is rather sad (although, if you look at the Russian reality, their life is just fine: at least, they do not get fired for criticizing the current government).
So, Hasan Huseynov believes that in 2030 we should be an international academic cooperative, where professors, on the self-management basis, organize the educational process for those students, with whom they want to work. And students also choose their professor. This is a horizontal cosmopolitical university republic, where we do what we like in Russian, English, and, perhaps, some other European languages: conduct seminars, conferences, and research. And where we protect our university autonomy from any bureaucracy. It is actually a nice idea.
However, we are in Russia. My dream is that, in the summer of 2030, our graduates: Russians, Ukrainians, Belarusians, and any other students of humanitarian programs, based on principals of liberal arts, will receive bachelor's degrees that would be recognized in the European Union.
— Yet, Huseynov believes that no degrees or diplomas are needed, correct?
— And he may be right, but it does not work in the modern Russian environment. The idea of a cooperative is good where there are many private and public state universities that contend for students and professors. In this case, professors can carry out some additional, alternative projects. However, we do not have such a competitive educational environment, at least, because we do not have non-state universities.
Yet, there is something in my dream that I do not like. It is that, in 2030, I would not want the university to operate on the territory of the European Union. I would like it to return to Russia.
— So, in the next 10 years, you see this university as a European one and not a Russian one, don't you?
— The idea of a Russian-language university in Europe is now less absurd than ever, not only because of the political environment in and around Russia, but also because it is now much easier to realize such a project.
Your student may be in Vladivostok, you may be in Tumen, and your university may be in Prague.
80% of operation can go according to this scenario. Technology, if used properly, gives us new tools, not problems.
University is not an online lecture hall
— The manifest of the "Free University" says that the latest technologies are actively used by bureaucrats. What is the problem here?
— Well, HSE, in particular, is constantly upgrading everything. In practice, this means that professors and students have to do more and more electronic reports, to put marks in the Learning Management System, or the so-called LMS, which does not always work well and is less convenient than ordinary Google documents. All these technologies exist to enhance control and not for studies.
— Do you mean that technologies more enslave than give freedom?
— I would not say so. When we were ejected from our usual teaching during the quarantine, many people were confused, but then they realized that it was the moment of complete anarchy and freedom.
Under the new conditions, the managers did not understand how to manage, and professors, of course, had to suffer a little and adapt to Zoom. But then, if they are not some technophobes, they were as free as ever in their lives. By the way, I really liked it. I would prefer to meet students in the classroom, but if the choice is between not teaching classes at all and teaching them in Zoom, then I choose Zoom.
— How will the "Free University" differ from a regular online lecture hall, like Arzamas, "Direct speech", or "Post-Science"?
— The idea is to transfer the best university practices to online teaching rather than reproducing another public educational platform. We may post some fragments for promotional purposes, but entire classes will be available only for their attendees.
We do not have a lot of lectures planned. The main educational process will take place in groups of no more than 15 people. We will have academic seminars with homework, with projects, and, perhaps, with a final exam or paper. Based on the results, a student will receive a letter of recommendation.
Based on regular weekly communication between people during seminars, we will try to create a student community rather than an audience. And we will certainly host offline events. I think that students will get involved in creating platforms, where they can meet live, hold conferences etc.
"We will not divide people into superiors and subordinates"
— Still, a university is also an environment, an atmosphere, a significant building, where generations have studied. Coworking is not enough here.
— In the book "The Concept of Mind", Gilbert Ryle, an English philosopher, tells about a foreigner, who comes to Oxford and asks to show the university. He is shown around the campus, "Here is the old university church, here is the library. Here is the pub. Here are the lecture halls, and there are dormitories for students". Then he says, "It is all great, but where is the university?"
So, at what moment does a university appear? Perhaps, when there is a collective process of learning, and a sense of belonging to a common educational project.
I believe that having a building in the center of Moscow is not the only way to be involved in something. We know how to feel solidarity and dedication to our work, even without meeting every day in the office.
I regularly come to Chistiye Prudy, to the newspaper office where I work. There are several bars where I often go, I know their tenants and owners. Yesterday, an owner of a bar on the Pokrovskaya street wrote to me on Facebook, "Kirill, our bar is practically empty in the mornings. You can conduct classes for free".
I cannot tell you how touched I was.
— A university is a university because of people participating in the knowledge comprehension. And what makes a free university a university? Lack of bureaucracy or something else?
— It is completely unacceptable when a professor is dictated what they can write about on social networks, what social events they can attend. I believe, our colleagues are in some fear after the demonstrative thrashing that Huseynov received.
I am not a big researcher: I can be fired for barely being involved in publication of academic articles. But people like Hasan Huseynov or Elena Lukyanova, our other colleague and associate, are stars in their fields of expertise, and no one else publishes articles besides them. They worked under constant pressure, and that did not encourage a good education.
Firstly, what is more sad is the fact that HSE has prepared more than one generation of free, educated, independent people, who are not afraid to say and do what they see fit: of course, within the Russian Federation law. In particular, their activities often involve opposition to the government. So, I would say that a free university is a university without fear for its political views.
Secondly, the position "I am the boss, you are a fool" always disgusts me aesthetically. A professor comes to students and says, "I am in charge here, I am the Associate Professor. When I speak, everyone must be silent". Then this Associate Professor gets an appointment with some manager, and there they get silenced and shown their place. Unfortunately, this is the everyday reality of Russian education.
We would like to free ourselves not so much from a particular bureaucratic dictator, but from a system that produces more and more new bosses.
You will not believe it, the "Free University" has not started working yet, and there are already so many people, who want to lead it!
— Who, for example?
— It does not matter, it is not about the names, but the approach, "You will not succeed without us, so contact us immediately, and we will do everything for you. You will thank us later". This paradigm itself is interesting. Michel Foucault wrote about it: those, who have knowledge, have power.
And we want there to be knowledge and no pressure. We will not divide people into superiors and subordinates.
"We are all great patriots"
— Who are your students?
— I think, so far, we have quite a lot of people, relatively speaking, from Facebook, that is, those, who are older and who better understand what they want from life. Which is not bad, but it is not exactly the target audience we were hoping for. Mostly, Moscow residents signed up for our classes, although we would very much like to reach out to students from other cities in Russia.
The Higher School of Economics just sent me the last seven thousand rubles left over from some salary, which is very nice. I want to symbolically spend this money on the advertising campaign of the "Free University" in the social network Vkontakte.
At the moment, we are mostly waiting for students, who are already studying somewhere. Basically, we give them free additional classes of their choice and hope that they will come to their university and say that the classes were great and useful. This is our model for promoting and expanding our influence.
— So far, it looks like people will come to you for additional education.
— It is important for us to continue to progress. If everything goes well, we will announce 20 or 30 classes in October. We will gradually estimate our audience and find new students.
I think that at the second stage we will better understand our sociology, among other things. And I am not at all afraid that 30-year-olds, who are interested in political philosophy, will come to my classes.
— For younger listeners, there is another problem: draft deferment. They will not get one in this university.
— Alas. Yet, if we assume that students are studying at another university at the same time, they will get the draft deferment there.
However, we will also have our own organizational advantages. For people, who are focused on academia in the modern world, international relations, searches for internships, academic exchanges etc. are very important. Everything was done well at the HSE, but in Russia as a whole, these things are done formally or not at all. As an additional bonus, we will share our academic contacts with students, tell them which universities host summer schools, and connect them with potential research supervisors. In short, we will help them integrate into the Western educational and academic environments, for the world is one and knowledge is one.
In fact, we are all great patriots, especially Hasan Huseynov. I say this without irony. We simply believe that free people can study and work wherever they see fit, and the Russian education is part of the global educational process.
Translated by Julia Frolova