April 21, 2013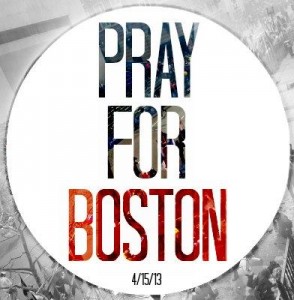 The national youth directors of several Orthodox jurisdictions have collaborated to offer a resource packet for clergy and lay persons to minister to youth and young adults in light of the recent violence in and around Boston.
"We have been working together this week to offer jointly the best resources of each of our departments and youth ministry efforts," said Andrew Boyd, Director of Youth, Young Adult, and Campus Ministry of the Orthodox Church in America.  "These times of tragedy, grief, and anxiety demand that we reach out to our youth and young adults and witness Christ's love to them so they can effectively do the same to their peers."
The resource packet—it may be downloaded in PDF format—contains a cover letter from the youth directors, three reflections on the attacks by adults, ten tips for speaking to youth groups and Church school classes about public violence, and a ten suggested steps for equipping youth groups and OCF chapters to respond to these tragedies.  Also available on-line is the OCA's study guide, "A Christian Response to Terrorism", originally compiled after the terrorist attacks on September 11, 2001, provides prayers, scriptural references, and discussion questions to use with youth and young adults.
In addition to the Orthodox Church in America, The Greek Archdiocese of America, the Antiochian Orthodox Archdiocese of North America, the Ukrainian Church of the USA, and Bulgarian Eastern Orthodox Diocese of the USA, Canada and Australia collaborated on the new resource packet.
Source: OCA