"Sensational results of the match, in fact, give us an important lesson: many things in life depend on inner mood, depend on our will," head of the Synodal Department for Church and Society Relations Archpriest Vsevolod Chaplin told Interfax-Religion on Tuesday.
According to the priest, Germany managed to win thanks to inner power of its players.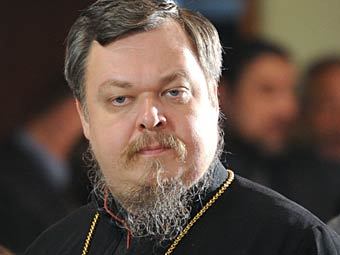 "The teams were equal. Perhaps, the Germans were a bit stronger, especially after the trauma of the leading Brazil forward. But Germans managed to 100% win physiological duel and when Brazilians started losing, they lost their nerve and could do nothing, but a goal of prestige in last minutes," Father Vsevolod said.
He said the same things happened in personal relations, in relations between nations, in diplomacy, in trade disputes, wars, personal conflicts. "Whatever happens, it is necessary to keep peaceful spirit, strong will and decisiveness," the priest said and wished "all these things to our people and our leaders."
According to the priest, "if a person or nation, doesn't let others psychologically or spiritually break him or press upon him, doesn't lose himself, everything is possible even in most difficult, seemingly hopeless situation."
The interviewee of the agency summed up that "Germans were good, I feel pity about Brazilians, but it is joyful that footballers of the team-loser didn't vent their anger and didn't insult others, but just prayed, which the priest believes "is also a good example."