MADRID – Bare-breasted feminists hurled knickers at the archbishop of Madrid as he arrived at church on Sunday in protest at his support for a tightening of Spain's abortion law.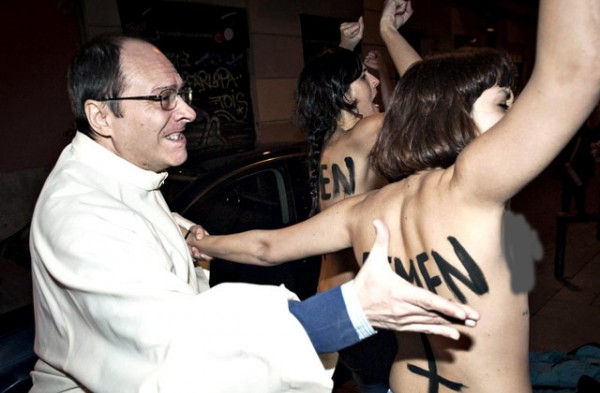 Five topless protesters swooped on Cardinal Antonio Maria Rouco Varela as he got out of a car to attend an evening mass at a church in central Madrid.
They hurled red-stained knickers at the cardinal, who they say is one of the forces behind the conservative government's planned abortion reform.
Clerics and worshippers rushed out of the church to fend off the protesters, who fled before the police were called, an AFP photographer at the scene said.
Prime Minister Mariano Rajoy's government announced in December it would roll back a 2010 law that allows women to opt freely for abortion in the first 14 weeks of pregnancy.
The bill has caused division within the ruling Popular Party and has not yet been sent to parliament.
Source: GMA Network