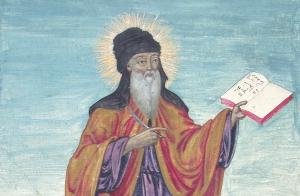 The Mary Jaharis Center for Byzantine Art and Culture at Hellenic College/Holy Cross Greek Orthodox School of Theology will host the Boston Byzantine Music Festival at the Maliotis Center on the Holy Cross Brookline, MA campus on February 24–25, 2014. The festival will feature concerts by the Greek Orthodox Archdiocesan Byzantine Choir and by the ensemble En Chordais, with lectures by Dr. Emmanouil Giannopoulos, assistant professor at the Higher Ecclesiastical Academy in Ioannina, Greece, and Dr. Kyriakos Kalaitzidis, Faculty of Music Studies, University of Athens.
The festival coincides with the 200th anniversary of the establishment of the New Method of Analytical Notation, a major landmark in the history of Byzantine music.
Individual concert tickets are available for $40.00, or $70 for both concerts. Student tickets can be purchsed for $15.00 per concert. Visit the Festival Website for more information and to order tickets.
Source: Antiochian Orthodox Christian Archdiocese of North America