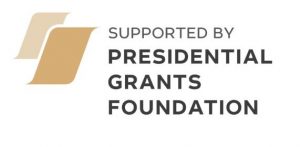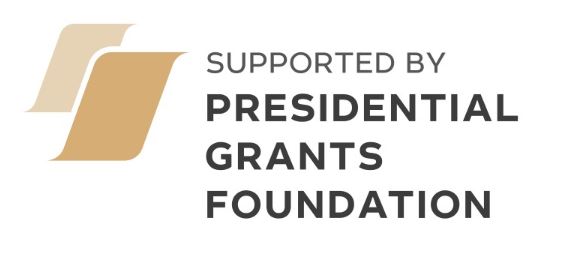 The British strain of coronavirus is especially dangerous for children, TASS reported, quoting the Slovak pediatrician Elena Prokopova. Covid "develops into a poorly understood disease, leading to rashes on the body, inflammation of the oral mucosa, swelling of the feet and hands," said the physician. Naturally, Russian parents immediately began to send each other this article, for the obvious reason that schools and kindergartens reopened in the country. Molecular biologist and science journalist, Irina Yakutenko explains whether there is a reason for panic.
The main rule that anyone should follow in order to not become a victim of fake news, propaganda or translation errors, is checking the source of the news. Because you can never be sure how accurately a retelling reflects the original. And if earlier it was difficult to find the original statement, especially if it was written in a not very popular language, today, thanks to Google Translate, such a research is not a problem.
TASS quotes the words of Elena Prokopova, referring to the Slovak radio rtvs. There are no text forms of Prokopova's words on the radio's website, but the original quote comes out on another Slovak news source Pravda.
The title of the article, which quotes Prokopova's words taken by TASS, is really frightening. Translated by Google Translate, it sounds like this: "Children are attacked by a mysterious disease. This happens after a mild form of COVID-19." But in this place, people who followed the news of the pandemic begin to experience slight doubts: the information about the inflammatory syndrome that occurs in some children after suffering the coronavirus infection is nothing new.
The first data on cases of a strange disease began to appear in early spring 2020. The main symptoms included fever, vomiting, diarrhea, abdominal pain, rash, palpitations, red eyes, swollen tongue, palms and feet, confusion, and headaches. All these manifestations were very reminiscent of a long-known rare condition called Kawasaki syndrome, it is also systemic vasculitis, that is, inflammation of blood vessels throughout the body.
As doctors and scientists accumulated statistics on children with Kawasaki-like syndrome after COVID-19, it became clear that this is still a different, albeit similar pathology. Today it is called MIS-C, or multisystem inflammatory syndrome in children. As the name suggests, certain tissues and organs become inflamed in children with MIS-C, and depending on the location of the inflammation, some of the typical symptoms appear. The likely cause of MIS-C is the hyperactivation of the immune system in response to the invasion of coronavirus. In this sense, the body response in children with MIS-C is similar to that in adults with severe covid.
With timely diagnosis, MIS-C lends itself well to therapy aimed primarily at extinguishing an overly active inflammatory process. Such children need to be treated only in the hospital, so it is important for parents and doctors to recognize MIS-C in time, which is not always easy, since children often have no symptoms of covid, and MIS-C symptoms appear several weeks after the illness. Without timely treatment, the consequences can be severe and even fatal.
This is roughly what the pediatrician Elena Prokopova told a journalist in the article from Pravda. She clarified that children with such a pathology were in the first wave of coronavirus, but since the more infectious British strain B 1.1.7 is now spreading across Europe, it can be expected that the proportion of children with MIS-C in hospitals will soon increase. Simply because, in general, there will be more infected people, which means that the absolute number of patients of all categories, including children, will increase.
Commenting on the situation for Pravda, Prokopova clarified that previous versions of the coronavirus "were not so infectious and difficult for children," but this statement is not supported by the available data. In several works carried out by British scientists, it has indeed been shown that from the moment the new variant began to actively spread throughout the country, both the relative number of infected people under 20 years old and the absolute number of children who were hospitalized due to covid increased. However, the authors of both studies emphasize that it is too early to draw conclusions from these data and say that B 1.1.7 is more infectious for children.
During the period mentioned in the studies, there were various restrictions for adults in England (working from home, ban on public events, etc.), but at least part of the time, schools and kindergartens were open. In such a situation, it is not surprising that the more infectious new strain began to spread among people who had more contact. That is, among children and teenagers. Moreover, statistics compiled in the UK, where B 1.1.7 is the most prevalent so far, show that 75% of MIS-C cases occur in children of African and Latino descent. The reason for this selectivity is still unclear, but it seems that at least partly the matter is in the genetic characteristics of these ethnic groups.
To summarize, we can say that scary headlines, as often happens, distort the real picture. We are not talking about any "new disease" caused by coronavirus in children. As well as we are not talking about any selective infectiousness of the British strain.
But this does not mean that you can relax either. A virus with increased infectiousness is much more dangerous than a virus that infects fewer or the same number of people, but causes a more severe course. A very impressive graph drawn by the mathematician and epidemiologist from the London School of Hygiene and Tropical Medicine, Adam Kucharsky, clearly shows how quickly the number of deaths begins to increase if a more infectious virus with the same pathogenicity spreads in the population. In a matter of weeks, the number of deaths from such a virus begins to significantly exceed the number of deaths from the virus, which causes twice as many deaths. And this is the real bad news to worry about.