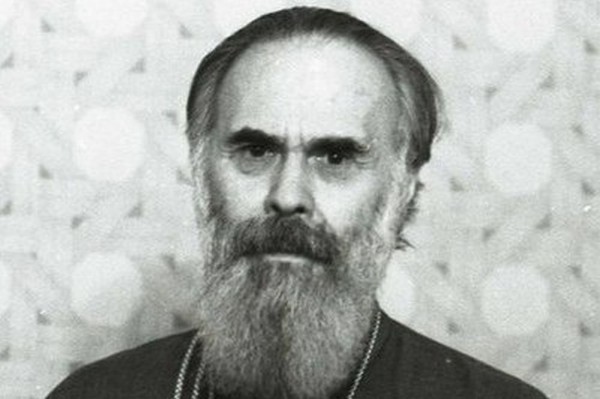 There are two aspects of the Church. On the one hand it is a place of refuge, and on the other hand it is a place from which the light should shine into the world.
It is a place of refuge in two different ways. For those of us, and we are all in that condition, who are like the lost sheep, helpless in our struggle for eternity and holiness within ourselves. For all of us who are in need of protection, of inspiration, of help, it is a place of refuge. We come; and it is the place which is God's own. Here we are safe, and not only protected but we also hear God speak to us in the Gospel. We can pray to Him the prayer of the total Christian folk, even when we, singly, find no words, no way of praying to God, because we are barren, because we are broken.
In another sense the Church is also a place of refuge; this has become so clear in the countries where all the faithful were persecuted, where God was outlawed, where He had no right to exist, where He was erased as far as possible from the minds and hearts of people, and the churches stood only because some people remained faithful to Him at the risk and the cost of their own lives; the churches became a place of refuge for God, persecuted, rejected, hated, outlawed. In that sense when we stand in the church we stand with a God who knows all our own tragedy, He knows that He also is rejected, He also is persecuted, and that we also need His help; we are at one with Him.
On the other hand, the Church is a place which is like a tower of strength.
Having met the Lord God here, having received Communion, or simply prayed to Him, when we have heard Him speak to us, we are no longer the men, women and children who came here, lost and in need of help, of protection: we are people to whom the Lord says, in spite of our frailty, "I am sending you like sheep among the wolves".
Yes, we will remain frail. We will remain, in a way, helpless. But we can go out into the world to proclaim that our God is a tower of strength; to proclaim to the whole world that there is no one who is not loved of God; to proclaim to everyone, however desperate his sinful or human condition, that there is a way out. And this is what we must all remember. We come here to receive strength, to be consoled, comforted, helped, supported; but we must go out of here, as the Apostle Paul says, in the strength of the Lord. Not measuring our frailty, our weakness against the dangers and difficulties of life, going out sure that God will be with us. Sure that wherever we go we can bring the words of truth, we can be love divine expressing itself, we can be God's presence; not because we are worthy of Him, but because we have become through baptism, through chrismation, the dwelling place of the Holy Spirit.
It is with daring and humility that we can come out, and whenever we meet anyone in need of hope — it is hope we must give; in need of compassion — it is compassion we must give; in need of courage — it is courage we must give, not our own, but the Lord's. And then the Church will be what it should be, a place where we come frail, to receive divine strength from a God who knows all about weakness and frailty, but also who is strength Himself. Amen