The Church of England has voted against allowing women to become bishops, guaranteeing more internal strife over an issue that has for years divided the church for the world's 80 million Anglicans.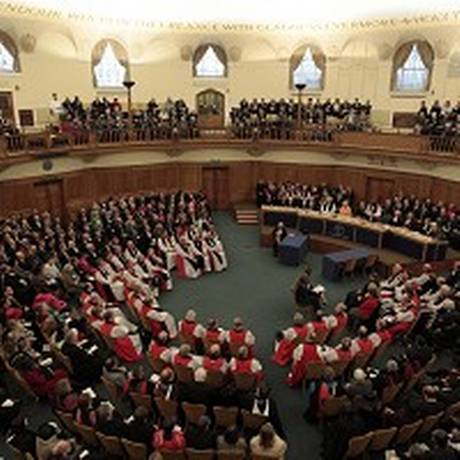 The ordination of women bishops in the Church of England was narrowly rejected on Tuesday by its ruling General Synod.
Justin Welby, who is set to become the next Archbishop of Canterbury, the head of the Anglican Church next year, said the lost vote was hard "most of all for women priests and supporters".
After hours of debate, bishops and clergy in the General Synod, the Church legislature, comfortably backed the change but lay members were four votes short of a two-thirds majority.
Five years
"It was carried in the houses of bishops and clergy, but lost in the house of laity. The motion having been lost … we do not proceed any further," said the Archbishop of York, John Sentamu.
Some women priests in the public gallery wiped away tears, knowing the measure cannot now be approved for at least another five years.
Women already serve as Anglican bishops in Australia, New Zealand, Canada and the United States, but Anglican churches in many developing countries oppose any female clergy and are working together to shield themselves against such reforms.
The Church of England finds itself somewhere in the middle, struggling to reconcile the views of reformers and traditionalists.
It had already agreed to allow women bishops in theory but Tuesday's vote, on provisions for those who are theologically opposed, had to be passed before any appointments could be made.
Welby, who takes over from Rowan Williams steps down as Archbishop of Canterbury. Both of them supported the reform.
"How much energy do we want to spend on this in the next decade … and how much do we want to bind the extraordinary energy and skills of the new archbishop?" said Williams as he implored the Synod to back the legislation before the vote.
"This vote of course isn't the end of the story. This is not an issue that's going to go away because the fact is three-quarters of the total membership of the synod voted for this," said Williams in an interview to the BBC.
In the Anglican and Roman Catholic churches, only bishops can ordain priests and assure the continuation of the clergy.
Source: Al Jazeera