As more and more state and local governments issue directives to "shelter-in-place" and restrict gatherings to numbers of 50 or less, clergy throughout the OCA are finding ways to keep their communities connected and strong as they weather the Coronavirus outbreak.
Responding to the recent order of San Francisco's City Government to shelter-in-place, Archpriest Kirill Sokolov, Dean of Holy Trinity Cathedral here, has begun a daily online gathering where the faithful can hear the scripture of the day, pray, and discuss recent events. "Parishioners loved hearing from each other and connected in ways they can't in the hall on Sunday," said Archpriest Kirill Sokolov.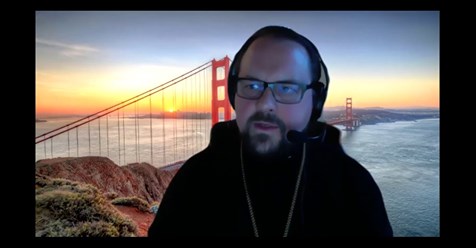 Father Kirill was inspired to start this group after reading about a similar group started by Archpriests George Kokhno and Valery Shemchuk at St. Nicholas Cathedral, Washington, D.C. Responding out of an abundance of caution to two reports of parishioners at St. Nicholas Cathedral exhibiting symptoms of coronavirus, His Beatitude Metropolitan Tikhon took the decision to close the cathedral for all services effective Saturday, March 14. "Suspending all services and the Sunday Liturgy is one of the most difficult decisions that we have ever had to make," said Metropolitan Tikhon.  "We never thought that we would reach the point of not having the liturgy at our beloved St. Nicholas, but Great Lent reminds us all of the sacrifices that we need to make in order to persevere and prevail and to continue to strengthen our faith regardless of the circumstance."
Commenting on the pastoral challenges and the creation of the prayer group, Archpriest George said, "In this time of isolation and fear, as we are losing some of our daily human connection, and now the ability to worship together in community,  we decided to try to build something together for our community here at St. Nicholas, so we created an online prayer group each evening where the faithful can pray, and continue their Lenten journey together."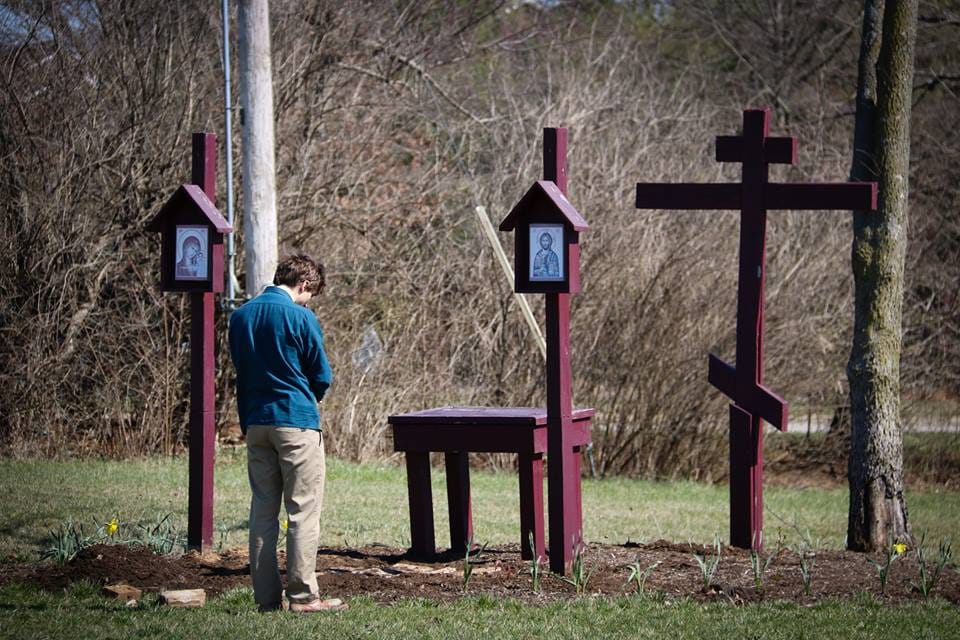 Parishes across the Orthodox Church in America are living streaming service and using technology in creative ways. At the Church of Saint Athanasius, Nicholasville, KY, Archpriest Justin Patterson will hold a 'virtual coffee hour' using the app Houseparty. "Our 'virtual coffee hour' is a ministry of our youth group to the elderly and shut-ins of our parish," said Archpriest Justin. "Our youth will be calling the elderly members of our community to help them set up the app on their devices, in this way we can get everyone involved."
"It is during these times when churches are closed, and our faith may be challenged, that we are given the opportunity to experience that the Church is not just our temples, but indeed is the community of Christians praying for one another and supporting each other in every spiritual and material way. That is what we are doing at St. Nicholas, and what we hope every parish will do," said Archpriest George.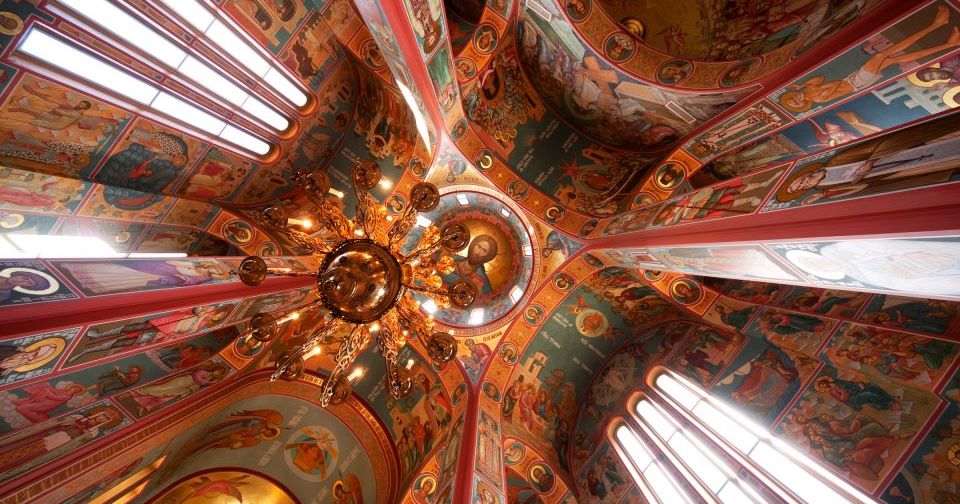 Yesterday the web team of the Orthodox Church in America compiled a list of liturgical, spiritual and family resources. "I encourage our clergy and faithful to make use of the resources we have posted to our newly created Coronavirus resources page," said Archpriest Alexander Rentel, Chancellor of the Orthodox Church in America. "Additionally, our website has a plethora of spiritually edifying resources from videos and articles, to practical guides for taking care of the most vulnerable members of our communities and our youth."
If you have created a resource, or if you need technical help in live-streaming services or prayer groups please send us an email to jmatusiak@oca.org. Check back often to our resource page as we will be updating it regularly.