July 23, 2013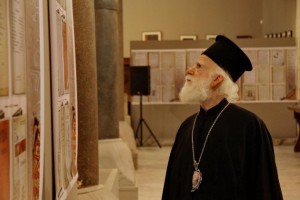 Archbishop of Crete Eirinaios said the Church is proposing to give farmland to people without jobs to help them during a crushing economic crisis.
Speaking dto the Church News Agency Dogma, he noted that he "wanted to show the love of the Church to the people who are in need of food" stressing that the "Church will follow all procedures provided by law."
In the first phase, this action is only made by the Archdiocese of Crete and not the other churches of the island.
The Archbishop said that, "We will first look at whether the people who have expressed interest have real needs, and not predatory intentions."
At this stage there has been no concerted action by the Archdiocese of Crete on the issue. The Archbishop Eirinaios expects requests to be submitted to then consider how they will be fulfilled and to what amount. An Athens Archbishop has proposed a similar idea.
Source: Greek Reporter