Moscow, March 19, Interfax – Russian President Vladimir Putin, the State Council Chairman, Crimean Parliament Chairman Vladimir Konstantinov, Crimean Prime Minister Sergey Aksionov and the city of Sevastopol executive Alexey Chaly have signed an agreement on the inclusion of Crimea, including Sevastopol, into Russia on the day when the Orthodox Church commemorates the finding of the relics of the peninsula heavenly protector Archbishop Luka (Voyno-Yasenetsky).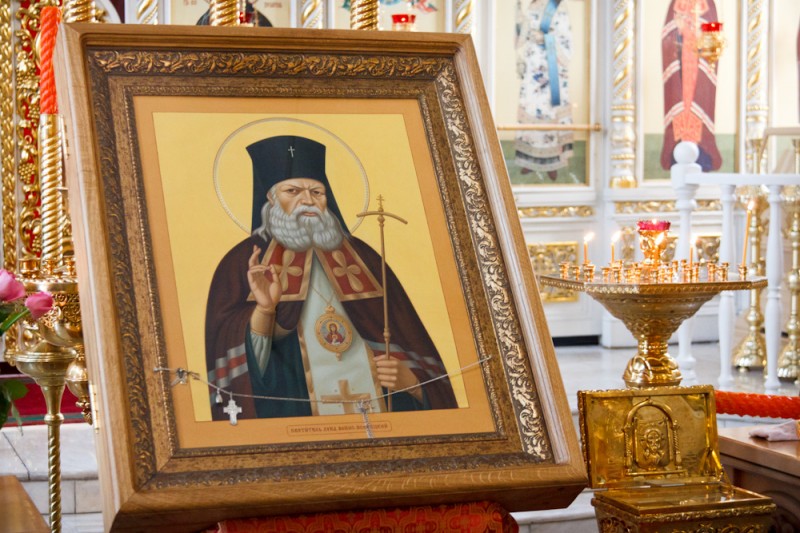 On these days all churches and monasteries of the Crimean Diocese uplifted prayers before the icon of Archbishop Luka for multiplying love and peace on the peninsula.
Archbishop Luka (born Valentin Felixovich Voyno-Yasenetsky) was born in Kerch in1877. After graduation from the higher school he decided that he should be involved only the activities "useful for suffering people," and chose medicine and later became a priest.
He carried out his ministry in Soviet period, so he had to face many hardships, the archbishop went through arrests, trials and spent 11 years in exile.
Archbishop Luka was a ruling bishop of Crimea from 1946 to 1961. He received the Stalin reward for his book on surgery in 1946.
He died on June 11, 1961, on the Day of All Russian Saints. Relics of Archbishop Luka were found in 1996 and are kept in the Holy Trinity Cathedral in Simferopol. The Russian Church canonized him among new martyrs and confessors in 2000.
Source: Interfax-religion