A courageous Russian adventurer has arrived in Australia after completing a record breaking 16,800km journey across the Pacific Ocean in a single man ocean row boat.
Fedor Konyukhov stepped onto dry land at Mooloolaba beach, on the Sunshine Coast, on Saturday, five months after he set off from Chile, in South America.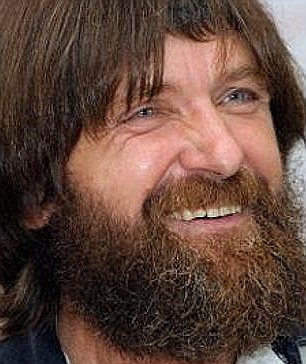 The 63-year-old bearded Orthodox priest was greeted by hundreds of excited onlookers, who waved the white, blue and red flag of his homeland.
The experienced explorer spent 160 days alone in his custom, white, nine-metre carbon fibre ocean row boat but arrived in Mooloolaba with a smile on his face.

'I did this crossing only with the help of God,' Mr Konyukhov, told the Sunshine Coast Daily through his interpreter and son Oscar.
Oscar is now the director of his father's business and organises the sponsorship and logistics for his incredible challenges.