Luke 8:41-56
And behold, there came a man named Jairus, and he was a ruler of the synagogue. And he fell down at Jesus' feet and begged Him to come to his house, for he had an only daughter about twelve years of age, and she was dying. But as He went, the multitudes thronged Him. Now a woman, having a flow of blood for twelve years, who had spent all her livelihood on physicians and could not be healed by any, came from behind and touched the border of His garment. And immediately her flow of blood stopped. And Jesus said, "Who touched Me?" When all denied it, Peter and those with him said, "Master, the multitudes throng and press You, and You say, 'Who touched Me?' "But Jesus said, "Somebody touched Me, for I perceived power going out from Me."Now when the woman saw that she was not hidden, she came trembling; and falling down before Him, she declared to Him in the presence of all the people the reason she had touched Him and how she was healed immediately. And He said to her, "Daughter, be of good cheer; your faith has made you well. Go in peace." While He was still speaking, someone came from the ruler of the synagogue's house, saying to him, "Your daughter is dead. Do not trouble the Teacher." But when Jesus heard it, He answered him, saying, "Do not be afraid; only believe, and she will be made well."When He came into the house, He permitted no one to go in except Peter, James, and John, and the father and mother of the girl. Now all wept and mourned for her; but He said, "Do not weep; she is not dead, but sleeping." And they ridiculed Him, knowing that she was dead. But He put them all outside, took her by the hand and called, saying, "Little girl, arise." Then her spirit returned, and she arose immediately. And He commanded that she be given something to eat. And her parents were astonished, but He charged them to tell no one what had happened.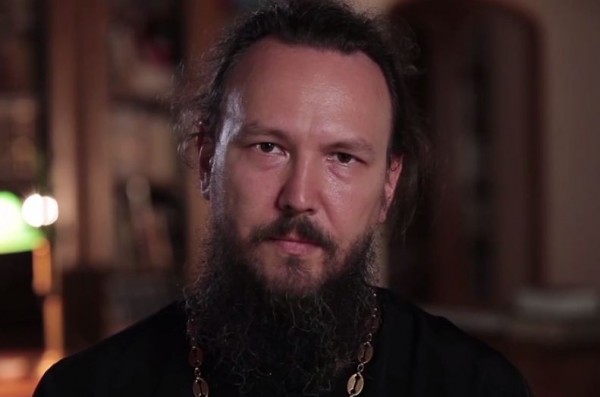 The Gospel reading from today's Liturgy consists of two very interesting stories, but what is even more interesting, is that these stories are intertwined. There was a certain Jairus whose beloved twelve-year-old daughter was seriously ill.  He didn't know who Christ was, but, having heard of a certain Prophet made famous by an enormous number of miracles and cures, Jairus went to Him in the hope that the Prophet might be able to help him.
Everything seemed to be going really well, because the Prophet agreed to go to his house and help, when suddenly an obstacle appeared.  In the crowd surrounding Christ some woman touched His clothes and was cured of her old sickness, and then, suddenly, Christ stopped the whole crowd and began working out what happened.
We can easily imagine what was going in the heart of Jairus.  It seemed every second mattered. The sooner this prophet would get to his daughter, the more chances there were that she would be cured. It is at that point that the whole procession stopped.  And at that moment, when Jairus' soul, already in turmoil, confused and worried, came the awful news, "Your daughter is dead.  Do not trouble the Teacher.  Nobody can help her now."
And that is when the most important thing happened. Of course, it was easy for Jairus to despair and to go along with what those around him expected of him.  Of course, if his daughter was dead, nobody would be able to help her.  But the Saviour turned to him with the few words, "Do not be afraid; only believe."
It is Jairus, head of the synagogue, who is the protagonist of today's Gospel reading.  It was he who was able to carry his weakening faith all the way to the gates of his house.  Even when he saw his dead daughter, he did not despair, he allowed the Saviour to go inside with his closest disciples, turn everyone out of the room, where the departed girl lay, and that is when his faith was rewarded – he saw his daughter alive and completely cured.
Today's Gospel reading encourages us not to fear when our faith is subjected to a test.  There is not a single person who did not have to suffer from some wave of faintheartedness, lack of faith, even despair.
When that kind of wave threatens us in an attempt to push our faith somewhere aside, we have to think of Jairus, a man who seemed to have lost the most valuable, the most precious thing in his life, which is what his daughter was to him, and found her alive and well.  Yet, He also found a much more valuable treasure – he found faith.
Translated from the Russian by Maria Nekipelov