"Farewell, Andrey! I promise you that on the day when you are buried, there will be bell-ringing at the Orthodox Church of the Holy Life-Giving Trinity that you had built here and where His Holiness the Patriarch chaired your marriage with Marina. And I held a crown with a depiction of the Savior above your head," Karlov's friend, Russian Ambassador to the DPRK Alexander Matsegora wrote at the embassy page in a social net.
Karlov was the Russian Ambassador to the DPRK in 2001-2006. He helped build the Trinity Cathedral in Pyongyang.
Ten years ago when Patriarch Kirill was the head of the Synodal Department for External Church Relations he chaired the sacrament of Karlov's marriage in this church.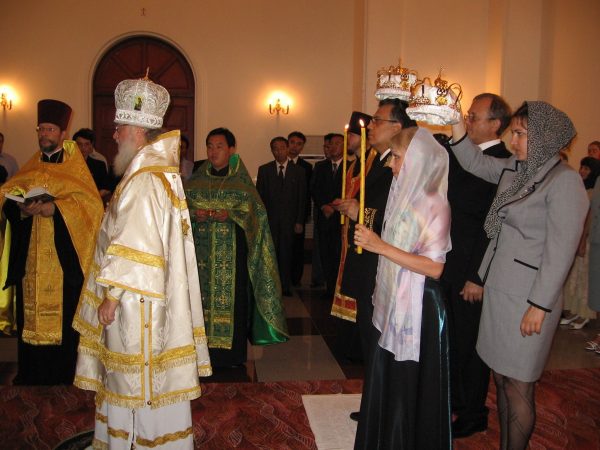 As was reported, the primate will hold the requiem service for the killed ambassador in the Cathedral of Christ the Savior in Moscow.