Moscow, January 30, Interfax – The leaders of the Russian and Antioch Orthodox Churches have called for peace in Syria and its independence.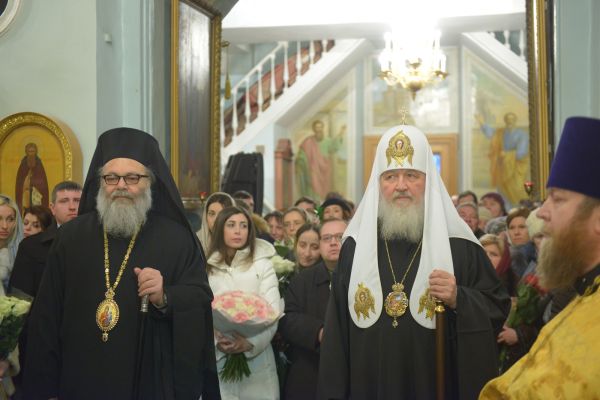 "The two Churches believe that it is only through an open and honest dialogue that it is possible to guarantee a real peace in Syria, her independence and territorial integrity and to ensure equal rights and opportunities for her citizens," according to a common statement by Patriarch Kirill of Moscow and All Russia and Patriarch John X of Antioch and All the East, who ended his visit to Russia on Thursday.
It is important to support the process begun in Geneva and hopefully, "all the political problems in Lebanon, Iraq and all the countries in the Middle East will be dealt with in a spirit of peace that rejects violence and all types of pressure that may come from extremist positions or terrorist acts," said the authors of the document circulated by the communications service of the Synodal Department of External Church Relations.
It is necessary to create the conditions under which the Antioch Church will "successfully continue carrying out her saving ministry to her people," as well as for efficient steps aimed at the immediate release of all those kidnapped in Syria, in particular, metropolitans Paul of Aleppo and John, the priests, nuns and orphans from the Convent in Maalula, the letter said.
"The Churches of Antioch and Russia both have an experience of co-existence with Islam. We reject any type of extremism or hate. We appeal to Christians and Muslims to work together for the benefit of their homelands," the patriarchs said.
Source: Interfax-religion