July 10, 2013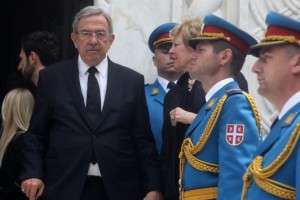 Former King of Greece, Constantine, was rushed to the hospital on July 8 after fainting, which alarmed the doctors because of  his heart condition.
According to the newspaper Espresso, everything started on the afternoon of  July 8 when he felt sick and had intense pains in the urinary system while he was on holiday with his family in Porto Cheli, in the Peloponnese.
His family is constantly by his side. The former king is being hospitalized at the Bioclinic Athens. His health condition is already burdened, as in May 2009 he underwent a double surgery in London for calcified aortic valve replacement.
According to information, the doctors at the Bioclinic Athens convened an emergency council to be fully informed of his condition and medical history, and communicated with his doctors at the London clinic where his surgery took place years ago.
Source: Greek Reporter