Fr. Fadi Jamil Haddad, a priest of the Orthodox Church of Antioch, was born to a Christian family in the Syrian city of Qatana on February 2, 1969. In 1994 he graduated from the University of Balamand; in 1996 he began serving in Qatana, a city with a mixed Muslim-Christian population, which had a population of 15,000 before the war.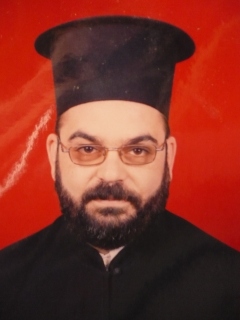 Fadi was ordained to the diaconate in the Damascus cathedral and then to the priesthood on July 14, 1995, by His Beatitude, Patriarch Ignatius IV Hazim. Fr. Fadi Haddad began his ministry in the city of Qatana, where he actively participated in the creation of a Sunday school and helped other priests who came to Qatana.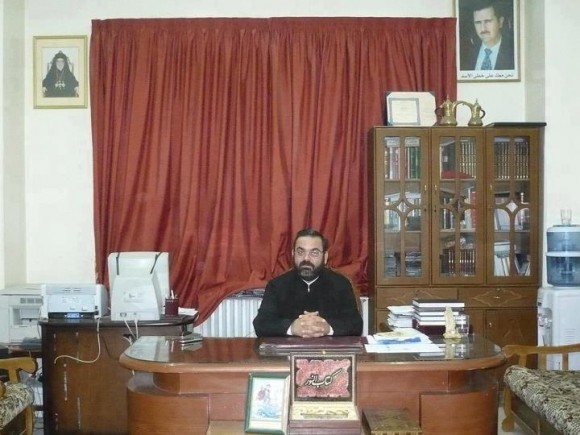 Fr. Fadi more than once negotiated for the release of the kidnapped. People of all religions and confessions loved him. He did not take sides in the political conflict in Syria and gained the reputation of a "man of God, trusted by all."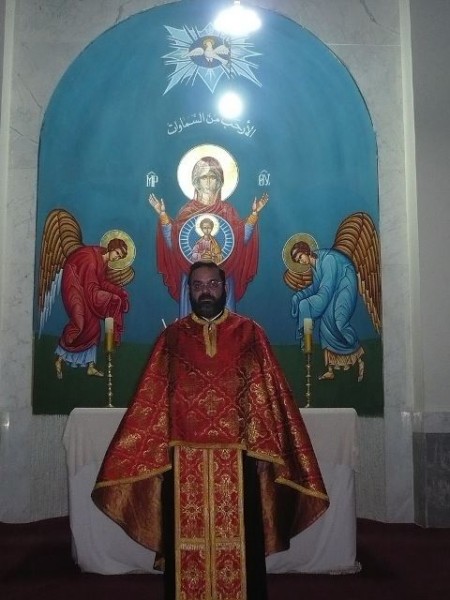 Several days ago, Fr. Fadi acted as a mediator for the release of a doctor from Qatana who had been kidnapped ten days earlier. Fr. Fadi communicated with the kidnappers, who demanded a ransom of more than 50 million Syrian pounds ($700,000). He managed to reduce the ransom to 25 million pounds ($350,000) and traveled with the doctor's father-in-law to hand over the money. Both men were kidnapped during the transaction. The kidnappers then demanded 750 million pounds to free all three men.
Fr. Fadi was found shot in the head on the highway near the town of Drousha. One of his parishioners, who preferred to remain anonymous, stated: "His body was horribly tortured and his eyes gouged out," reports Theorthodoxchurch.info.
Syrian state television stated: "He was one of the most prominent workers for national reconciliation and the healing of wounds." The Patriarch of Antioch condemned the "savage crime" and denounced "attacks against civilians and religious figures who try to be messengers of peace under these difficult circumstances."
Patriarch Ignatius officiated at Fr. Fadi's funeral, which was attended by a multitude of faithful.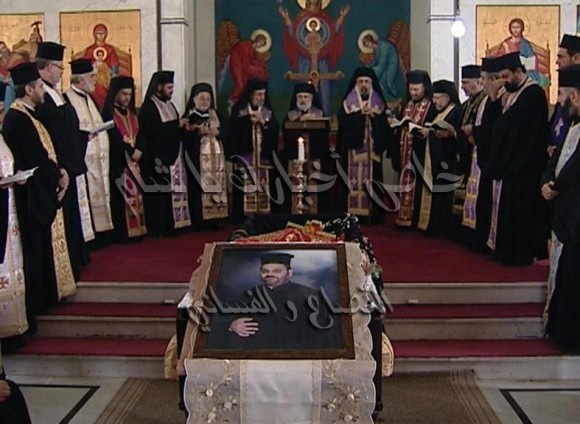 Fr. Fadi's funeral was not peaceful: a bomb exploded during the funeral in the Church of St. Elias in Qatana, killing two civilians and several soldiers.
The Patriarch of Antioch called on "all citizens, humanitarian organizations, and all people of goodwill to condemn the kidnapping, murder, destruction, looting, and assaults on the security and well-being of citizens."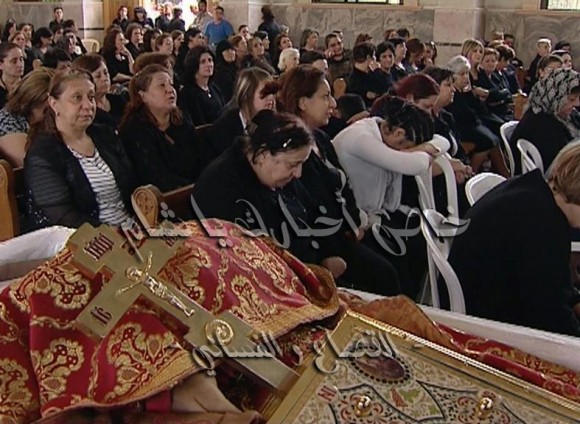 People are calling Fr. Fadi a New Martyr for Christ.
Let us pray for the repose of the innocently murdered Priest Fadi!
This is the second killing of an Orthodox priest in Syria this year: Fr. Basilios Nassar was killed in January while assisting the wounded.
Translated from the Russian