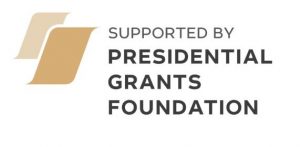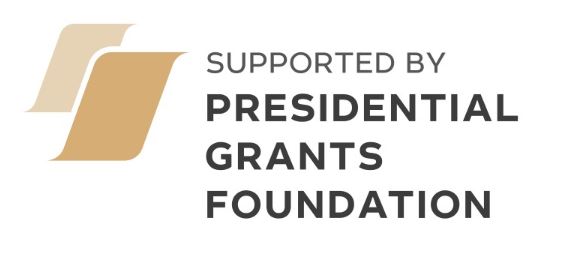 Last winter, 84-year-old Matvey Nabatchikov's house burned down. He spent the nights at a friend's place in a nearby village, and in the afternoons returned to the ashes to feed ducks, geese, goats, cats and dogs. Until a local blogger found out about his trouble. First, people raised money for a trailer, and then for house repairs – they sent money, as much as they could afford, from all over Russia.
In December 2019, Matvey Nabatchikov's house burned down in the village of Gorodetskoye in the Ryazan region. Mr. Nabatchikov, a pensioner, had been living alone for a long time, running a household. His eyesight is poor, so he didn't notice the fire right away as he said.
Mr. Nabatchikov began to spend the nights at a friend's place in a village located two kilometers away. In the afternoons he returned to the ashes – he fed the ducks, geese, goats, cats and dogs, which lived in the sheds near the burned house.
Once a local blogger, Svetlana Molodtsova, saw Mr. Nabatchikov. She told his story on social network. The video has gained hundreds of thousands of views. Svetlana announced fund-raising. There was enough money for a trailer made of timber. In it, the pensioner was able to survive the winter. But this dwelling was unreliable, it was dark and cold.
The Molodtsova's fund-raising was continued by Olga Lityagina from Tambov. She learned the story of Mr. Nabatchikov from a blog on YouTube, then decided to go and visit the elderly man. She considered that he could not live like this for long. Olga and her associates created a video channel Support for Mr. Nabatchikov, where she asked for help in rebuilding his house.
In February 2020, workers cleared the house of burnt planks and bricks, rebuilt the roof and made the floors. In March, a local craftsman folded the stove. Recovery work slowed down a little due to the pandemic, but in early May, volunteers plastered the walls, and furniture was delivered by the end of June.
"Everything turned out only thanks to kind people who believed us and sent money, specialists who took much lower price for their work than their tariff. It was not profitable for them to take on this business: to go so far, and the earnings were small," says Olga.
Donations were sent by hundreds of people in the country. To repair the roof and a large room in the house of Mr. Nabatchikov, they managed to collect about 500 thousand rubles.
The restored house was consecrated by a local priest.
Now the house has a new roof, the walls are plastered, new linoleum has been laid, double-glazed windows have been inserted. In the middle is a new oven. Mr. Nabatchikov got a gas stove, an old cabinet and a TV.
"We should rather install a good front door, but I think other volunteers will do this: there are hundreds of them, judging by the comments, they know better what and how to do it. I have a lot of household chores. Everything that I planned to do and promised to my subscribers, I did. Nothing remains for me, but to say goodbye to Mr. Nabatchikov," Olga told the publication "7 × 7".
Mr. Nabatchikov became almost like a relative to her during this time.
Elderly women from all over Russia knit and sew toys for a salary
Julia Aliyeva from St. Petersburg has created a social business. Elderly people make crafts, knit toys for those who are interested. Thus, a hobby turned into a business, and pensioners have an opportunity to earn money.
Julia came up with the idea of ​​creating a social business two years ago. Back then she had a good position in the civil service. But she decided to drastically change her life.
"One day I woke up to go to work and realized: it's time. And that was not an impulse. I was going toward this for a long time and weighed everything," says Julia.
It was difficult to find craftswomen at the first stage. Pensioners were suspicious of this way of earning money.
Five people agreed to come to the first meeting with Julia, but only two came at the end. Julia searched for masters first by ad, then in social networks.
Now there are 141 participants in the project. Most are women: 137 elderly women and four elderly men. The men also love to do needlework – one creates beaded jewelry and another one crochets and sews original bags.
The oldest participant in the project is 102 years old. Recently Julia decided to limit the age of the participants. The participants must be retired, have grandchildren, and be over 55. The age criterion was needed due to the fact that there were many applications from women under 45 years old. And the project was created to support the elderly.
All things created by the hands of craftsmen are sold via the Internet. Some pensioners earn an amount equal to their pension per month. But, as Julia says, there are those who have not yet had a single order.
The project has two options for cooperation – the first is when the team thinks over the design of products and purchases materials, and the second is when the product is completely original.
Julia dreams of a time when the project will bring income to everyone. She herself has not yet made profit – the money is spent on development and salary.
After the story about the work of the pensioners was broadcast on French TV, people learned about it in different countries.
"I believe that the future belongs to social entrepreneurship. In Europe, many of these forms have long been the norm. Our country is slowly but surely moving towards environmental friendliness, and this is great," Julia is confident.
17-year-old Rostov goalkeeper gives his prize to children with oncology
Denis Popov plays in the youth team of Rostov. His team had to play against the main team of Sochi. After the loss, the whole country learned about them.
The fact is that the players of Rostov team were put in quarantine due to contact with the coronavirus. The team tried to postpone the match against Sochi, but they were not allowed. It was decided to put up the youth team, the average age of the players of which was 17 years.
The young players lost with the score "1:10", but at the same time they became heroes for Rostov and the whole country. Denis Popov, although he conceded 10 goals, saved a penalty kick and broke the record for saves during the match.
Taxi Citymobil decided to give Denis Popov a lifetime free travel in all cities where it works. But the goalkeeper refused and asked the company to donate the money to charity.
"After the match with Sochi, the workers from Citymobil offered me lifelong taxi rides. Thanks to them for such an offer. But I'll earn money, and there are those who need help right now. We decided to transfer this money to children with cancer, who are helped by the Khabensky Foundation," Denis wrote on Instagram.
Translated by pravmir.com