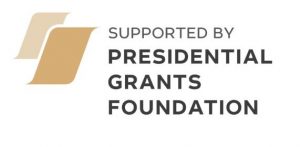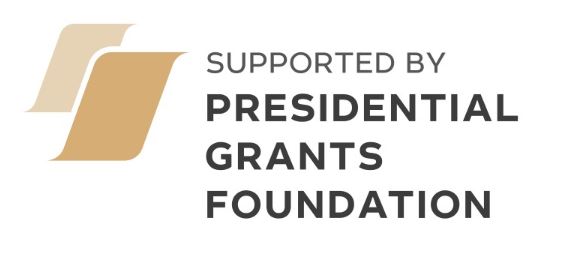 Every evening, the baby cannot sleep: his mother sings songs to him, tells fairy tales and does not leave his bed for hours. But as soon as the adults go to bed on their own, the child is right there: he sleeps better when his parents are nearby, and there is no way to send him back to the nursery. Psychologist Lelya Tarasevich told Pravmir what to do and how to teach children to fall asleep on their own easily.
"I'm still waiting for my child to grow up enough for me to get enough sleep. Years go by, the son is already 5 years old, he still cannot sleep alone. It is difficult for him to fall asleep, there are lots of rituals: a fairy tale, a song, a kiss, and all that is only with me. The kid doesn't even want to be with his dad: he doesn't sing properly.
Every night the son comes to sleep in our bed. It happens that he comes closer to morning, but more often he comes as soon as we lay down. We tried to take him back, but it took such nerves that it was easier to agree with him than to explain why not. Maybe we shouldn't have taken him to our bed when he was small? But I felt sorry for him then, and now I feel sorry for myself. What should we do?"
Psychologist Lelya Tarasevich answers:
– The first thing to remember is that going to bed is a difficult process for a child. You just get to the pillow after work and household chores and immediately fall asleep. And he would also like that, but it does not work out in any way.
Falling asleep training rarely takes one evening. Did you teach him to walk by your hand for a whole month? Did you teach him to pronounce the word "cutlet" a hundred times pronouncing the syllables? So here you should also gain patience and approach this matter like learning to ride a bike, for example. The child himself can learn, of course, but the brakes at first will be about the parents. Don't you like it when he brakes at you? Teach him to brake in other ways.
Daily Routine And "Sleepy" Rituals
Regime. It's better to start with the regime of week and day, of wakefulness and sleep. How much a child is supposed to sleep at a particular age, how much he sleeps during the day, how early he gets up, how many walks in the fresh air and physical activity you have in your family, when the last meal occurs: all this should be taken into account and, if necessary, adjusted.
No matter how many people say that they have "non-regime children", experts increasingly come to the conclusion that it is parents who are usually non-regime. But for children up to puberty, the regime is very useful.
Rituals. There should be a separate ritual for daytime sleep and a separate ritual for night sleep. It should be a special chain of actions that are repeated day by day, week after week, both in March, and in August, as well as in November. For example, there may be a bath with chamomile salt, reading a fairy tale, light massage with the lights off, singing a lullaby.
Of course, there are visits to guests, overnight stays in hotels, in tents. But, firstly, you understand that this is an exception and do not expect super-results from your child. And secondly, even there you use your rituals available at that time, and thereby help the child to enter a state of rest and fall asleep as soon as possible.
There are three important points to consider when designing rituals:
1. Rituals should take a clear time. Not "Mom, I want two fairy tales today." If you agreed on one, then one. If you lie in the bath for 15 minutes, then this is 15 minutes, not an hour and a half. You will begin to make pleasant exceptions when the rule is well understood and worked out.

2. Rituals should not be connected to a specific person. The habit of twisting mom's curls before bed does not allow dad to lay the child until he grows curls for himself. And until then, mom will not have the right to leave the apartment in the evening.

3. Rituals should not be connected to a specific place. Well, this is about the same hotels and tents that we discussed above. You can tell a fairy tale and sing a song everywhere: and this is wonderful.
It's great if your baby has "sleepy" attributes: "sleepy" bed, "sleepy" toy, "sleepy" clothes, and so on. All of them will become his little helpers. You can choose and buy all these items with the child himself, so that, firstly, not to miss the color, size and texture, and secondly, your son or daughter will have an excellent incentive to use the results of their labors. He chose pajamas himself, put it on, he fell asleep in it. Wonderful!
The procedure is quite simple: after observing the evening ritual, put the child in a "sleepy" crib, sit next to him for the first days until he falls asleep. Then put a chair a meter away from the bed, then stay in the doorway for a week. And after that the child will start to fall asleep on his own. At the same time, he will learn to go back to sleep without someone's help if he suddenly wakes up at night.
Everything repeats. What to do?
And now you are all happy, ruddy, and having a good sleep. But suddenly, after a while, the child again starts to run into your bed. You and your spouse methodically take him back, check the regime, go to the store for a new pillow, and the next night the baby comes back.
What to do?
First, there should be no punishments, attempts to shame or ridicule, don't say he's already big for this. First, you should find out the reason.
Does he feel bad? It may be more convenient for you to temporarily move to his room on the mattress next to him. Then, when he recovers, it is easier for you to gradually leave his space than to forbid yours.
Does he see nightmares? Then deal with fears, work with the help of books, drawings, fairy tales, psychological techniques, whatever you like, but do not leave the baby alone with his monsters.
Does he miss you? Then give more tactile affection throughout the day: hugging, kissing, playing games that help relieve tactile tension.
Is it just "I want to see you"? Firmly, but affectionately, explain your rule. Adult beds are for adults. Children beds are for children. Yes, you may have to console the baby and endure the tears of futility, but be together and be supportive, and not just "he is screaming there scared, but we do not come in principle."
During the training period, some parents are helped by the contract technique: first you can sleep with us three times a week, then exclusively on weekends, then you are allowed to come once a week and only in the morning, when it becomes light, and so on for a decrease.
Others use the method of chips, giving out a sticker for every "successful" night, and assigning a more significant prize for ten stickers, for example, a joint trip to the zoo or to attractions. Oh, this inexhaustible parental fantasy!
In any case, no matter what method you decide to follow — allow or forbid, give out stickers or buy special toys — I sincerely believe that parents always have a choice of options. More than two.
Translated by Alyona Malafeeva