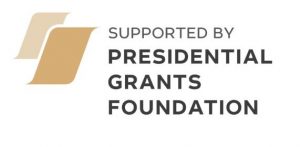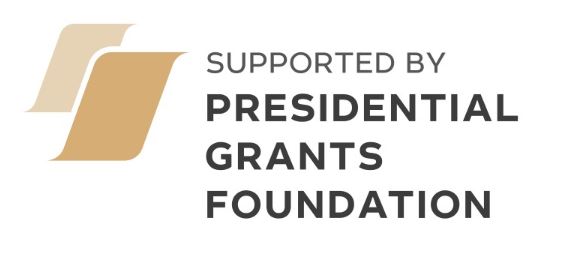 Why do you have to repeat everything to children? You ask them to clean the room or wash the dishes, it is like they do not hear you. You reprimand them, they turn "deaf" again. This happens to preschoolers, and even more so to teenagers. Some parents repeat everything ten times, others raise their voices to a shout, but nothing helps. Lelya Tarasevich, a psychologist, explains why this happens and what to do so that your child hears and understands you.
My five-year-old daughter has a cute habit of temporarily "going deaf", that is, not reacting at all to the speech addressed to her. We even went to see an ENT specialist: her hearing is fine. This deafness occurs not only towards requests or reprimands, but also if you just say something. What can I do about it? Will it end on its own or not?
The answer from Lelya Tarasevich, a psychologist:
— The "cute habit of going deaf" occurs in a very large number of children at different ages for a variety of reasons. Requests for consultations like "I tell them, but they could not care less" or "unless I scream at them, they do not hear" are quite common. There is no need to shout. Let's look at how we can "treat" our children without damaging our vocal cords.
First of all, you really need to find out if the child has hearing problems. It is also very important to check for problems with the processing of auditory information. That is, the ear can work, the sound wave goes inside the head, but the department responsible for decoding the wave inside the brain can be broken.
You need to see a neurologist first. It is them who check the child and, if necessary, refer them to the following specialists: otolaryngologist, speech pathologist, audiologist, psychologist, neuropsychologist, and so on.
Now, when you have seen all the doctors, who confirmed the absence of health problems, the problem is yet to be solved: the child "goes deaf" at the most inopportune time.
You get angry, repeat yourself 10 times, and, thus, strengthen the pattern: the child can ignore the mother, who will repeat her request again.
After this, you switch to ultrasound: you scream. The child sort of starts hearing and even following instructions. BUT. You will have to increase decibels more and more, for a human child adapts with a fantastic speed. Secondly, shouting causes anxiety and dramatically reduces the ability to think. That is, at last, the child will mechanically clean up after themselves, but the brain will not form the "eat, then clean" connection. You will have to shout again tomorrow. Are you ready?
7 tips for communicating with a preschooler
Up to six or seven years, and in some cases up to ten years, children do not know how to concentrate on two or more things, they have a single-channel attention and generally often have their heads in the clouds. It is a normal behavior due to their age. Even if parents and teachers disagree with this opinion.
A mother can simultaneously wash the sink, talk to a friend on the phone, listen for the youngest to wake up, and to look in the daily planner, calculating whether she will have time to go to a hairdresser tomorrow. A child can do only one thing: for example, play with a toy car. And they may be genuinely drawn in the process so much that they will not hear if their mother calls them. And this is normal.
How can we improve our communication?
1. Make eye contact. That is, walk up to them and look into their eyes. And then say what you wanted to say.
2. Establish physical contact. For example, they switched their attention to toy cars, and, at the moment, the child is rolling them around and does not hear us. By putting a hand on their shoulder, we can help them turn their locator in our direction.
3. Call them by their name. A name is a unique thing. According to scientific research, we subconsciously isolate it from millions of words and respond to it with a positive impulse. Even if you do not like your own name, the brain reacts vividly and positively, it activates your attention in the direction of the caller.
4. Voice a single request, not a sequence of them. "Go, take something, then give it to me, wash your hands and sit down to dinner" is too complicated for a preschooler, they will miss one thing or "not hear" the whole request.
5. Remove sarcasm, metaphors, and other hyperboles from speech. "How much longer are you going to fiddle around?" does not push the child to hurry up. "Why don't you sit in a puddle!" can be interpreted as a direct order. Try to make your request bluntly and kindly: we need to get ready faster, what can I help you with? Let's go around the puddle so that you will be as beautiful at the celebration as you are now.
6. At the same time, pay attention to all sentence with the "not" particle. "Don't run", "don't fool around", "don't scream" gives information about what you do not need to do but does not provide any conception what you need to do. I am not running, fooling around, or screaming: so, what is the point? Yet, if a parent says, "let's go smoothly as ballerinas", "let's talk quietly as if we entered a space library", then everything is clear: I am a ballerina now, and you are a book lover.
7. Give them more time. It is difficult for preschoolers to quickly switch from one activity to another, so we can help them learn this skill. Three more times down the hill, and then we should go home. One more chapter and we will go to bed. Look them in the eye, put your hand on their shoulder, and call them by their name. Then the chances that you will go home or go to bed increase exponentially.
I understand perfectly well that we cannot change our behavior right away, because we had it for more than a decade. And children will not immediately accustom themselves to our world of sounds. However, we can move towards each other carefully, patiently, step by step. And believe that one day we will meet on this path.
3 ways to negotiate with a teenager
Wow, wait a second you'll say. What if our child is no longer a preschooler? What if they have already developed voluntary attention? What should I do about them?
Older children "do not hear" their parents more often out of a sense of contradiction. This technique is especially actively used by teenagers (from nine years of age and older). One may ask, who taught them that? Most often, unfortunately, we did. By not listening to kids with their childish babble, disconnecting from uninteresting conversations about Masha, who "did this to me, and I did this to her", we cause them to develop a skill of dropping out of an unnecessary conversation.
Therefore, engaging in conversations and including children in them is good practice. In addition to questions "what was for lunch?" in kindergarten times and "what did you get for geography?" in school times, it is good to have a habit of sharing what happened during the day. And these habits begin with adults: add small things to the piggy bank of the day: I saw a concrete mixer, I broke my heel, we had a fire alarm in the office. Share these things with your family and then invite your children to speak about their day.
Give them interesting topics to discuss, fantasize: is it better to be an adult or a child? If you had a magic wand, what would you conjure?
If you could go anywhere, where would you be now? When do you feel that you are happy? By the way, a preschooler and a school student can answer the same questions differently, you can repeat the questions to them from time to time.
But let's say, we have already missed the chance to do these things: is there nothing that could help the situation? Of course, there is: relationships are beautiful, because you can start to improve them anytime, even when your "kids" are taller than you by a head.
1. Convey your requests to teenagers in a humorous way. They are mature enough to understand metaphors, so the inscription on the door like "please, turn the key twice to close the portal so that the orcs do not enter our territory" will be more effective than "when will you learn to lock the door, you dunderhead?!"
2. Stop controlling when possible. Nothing teaches us better than our own mistakes. Freezing their ears to redness once will be more effective a thousandth reminder to wear a hat. Being denied access to school due to the lack of school shoes, frantically running home and explaining to the whole class about the reasons for being late stimulate them perfectly to get their things ready in the evenings.
3. Step off the pedestal and do not be afraid to admit your little weaknesses. I hate cleaning, but I love it when it is already tidy everywhere. All my childhood, I dreamt of eating in bed, and when I grew up, I found out that crumbs make sleeping uncomfortable. You will agree that it is more pleasant to join this conversation rather than react to the constant "clean your room" and "do not eat on the sofa".
Well, in conclusion, I will tell you a secret that the ability to ignore the unnecessary, unpleasant, and irrelevant information is actually not so useless in the adult life. But shh, the children do not need to know it yet.
Translated by Julia Frolova