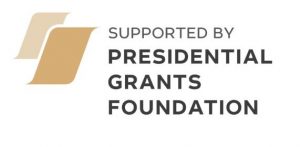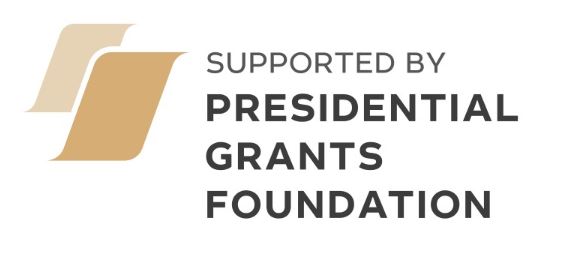 Two people in love create a family. Their connection is strong. They do everything together. They have common interests. They even set the same password on their phones. Time passes, their feelings start to fade, and one of the partners starts to feel "smothered". And it's all about personal boundaries. Ekaterina Sivanova, a family psychologist, speaks on why it is important to keep them, even if you live in a family that "does everything together".
People say phrases like "we must respect personal boundaries of other people" everywhere these days. But whereas I perfectly understand what this is about, most of my clients are confused by this term and by these strange requirements for "respecting other people's personal space."
Let's figure it out together.
What are personal boundaries? Briefly, the answer sounds like this: it is the understanding of one's own self as separate from others.
Well, certainly I am separate from others. What is the problem? Here I am, and here is my child. Here I am, and here is my mother. Of course, we are individuals. Why have this conversation?
Now let's take a side view of our typical day.
A family that breaks boundaries:
Waking up. A daughter of 20 years old wakes up when her alarm clock rings and goes to the kitchen to drink a regular glass of water. Her mother is already preparing breakfast in the kitchen. They exchange greetings.
While the daughter is pouring water, the mother begins to fry the eggs. The daughter starts drinking. The mother, "Just yesterday I watched a program where they talked about not drinking cold water in the morning." The daughter finishes her glass and silently leaves the kitchen. Her mother said to her back, "Breakfast is ready…" The daughter replied, "Thank you. But I'm planning to eat after taking a shower." The mother persisted, "But everything will cool down!.." The daughter deliberately loudly closes the bathroom door to make it clear: the conversation is over.
There are a great many options for the development of this mise-en-scene.
The mother, without noticing it, and without knowing it at all, violates the personal boundaries of her adult daughter.
What did she do wrong? All her actions are one continuous concern for her own child.
But her daughter is 20, she is an adult who is able to say "stop!" to the comment about the water, and to say in advance that she plans to have breakfast after taking a shower. Moreover, she is capable of cooking a meal for herself.
I described a neutral version of a morning dialog between a mother and a daughter. I did not offer options for the development of the events for a reason. There are many such options. Our task is to see how it works in the moment.
Let's move on. Our characters continue their day. The girl is going to college, her mother is getting ready for work. In the process she makes a planned call to her mother-in-law. It will be a normal conversation. Even though she called her only yesterday, but she feels she should support an elderly person.
"Well, tell me, what dinner did you cook for my son yesterday? .. Did you add eggs to the cutlets? No? But he loved his cutlets with an egg as a child… Wow, how his tastes have changed…" The daughter-in-law listens calmly to her husband's mother, answers her questions. She finishes the conversation and leaves for work. But for some reason she bangs the door harder than usual.
Well, what did the mother-in-law do wrong? She is an elderly woman. She feels lonely and misses her son. How hard is it to answer her questions?
It is not hard. The daughter-in-law answered them. Although, she feels irritated after that. But she does not voice it, but takes it out on the door.
This will be a controversial statement, but for the sake of the story we described, it is the son who is supposed to call his mother in the morning, not his wife. Moreover, one should not talk about one's secret ingredients without being asked.
Let's not dive into the working day of our heroines. And let's skip dinner too.
Let's take a look at how they go to bed.
The mother tells her daughter, "I opened the window in your room, it was stuffy in there…"
The daughter replies, "Mom, I closed it on purpose, I was cold."
Her mother says, "Oh, okay…"
Her daughter says, "Mom, have you seen my phone charger?"
Her mother replies, "Oh… I forgot it in the car. Mine didn't work. You can wait until the morning, right? I'll take Jackie for a walk in the morning and bring it, it will have plenty of time to charge…"
So what do you think? How soon will the daughter tell her mother that she is moving out? Or, even more real, getting married?
Well, connecting marriage and the phone charger is a bit too much, isn't it?
Not really.
We know many stories about people creating a family, because they simply want to move out from their parents'.
In the apartment of our heroines, everyone has already gone to bed. It is quiet. Only the cat decided to play in the dark with a pen cap. The mother gets up, puts the toy away and sends the cat to her daughter's room. She herself lies down again, finds a comfortable position. The husband who is sleeping next to her is snoring. The woman gently pats him on the shoulder for him to stop snoring, and realizes that she cannot (and does not even want to!) move her husband, who occupied her half of the bed while sleeping…
And in the next room, her daughter is falling asleep, and feels that their cat is curling up on her shoulder. It is uncomfortable for her shoulder. It's uncomfortable for her, but if she kicks the cat out, he will find some toy again…
What did you do for yourself today?
So, back to personal boundaries. I am separate from others. What does it mean? It means I recognize my feelings and my sensations, that I care about my comfort, that I myself choose how I live, and I am responsible for it.
What are they for? We need them so that people who are next to us do not have to deal with our slamming doors and heavy sighs, but interact with us, as light and cheerful people.
We are ready to take care of everyone around, forgetting about basic things for ourselves.
We are ready to save others, while we are drowning in our own problems.
We are ready to formulate and establish rules for our families, but we are unable to live in accordance with our desires and needs.
Stop this. Take a moment and think:
What did you do for yourself today?
What did you choose today?
How did you sleep today?
What did you eat today?
How did you take care of your health?
Did you take care of not getting unnecessary negative information from the social networks?
What happened with your respect for others today? And with respect for yourself from others?
We have merged together so much in our families that when we try to determine where one's personal boundaries are, it feels like the whole structure must first be disassembled and then reassembled again.
We were so close that we couldn't breathe
Two people in love create a family. Their connection is strong. They do everything together. They have common interests. They even set the same password on their phones. Time passes, their feelings start to fade, and one of the partners starts to feel "smothered".
And yes, this feeling of being "smothered" is again about one's personal boundaries. You have to agree that it's very difficult to divide something that is glued so tightly. "But we have love! We are one family!" But the family has at least two separate individuals… Each has his or her own idea of the right temperature of the water in the shower and how many lumps of sugar they should put in their glass of tea.
We very often give up on things we love and things we need in order to please another person.
But if I do not respect my needs, why should anyone respect them?
How then do you build a relationship? What will a family where everyone has their own boundaries and desires look like? And what about "doing something together, as a family"? This is the secret of any truly strong family, when every member respects each others' needs and uniqueness.
Yes, my husband and I can spend half of our day off at the edge of the football field while our youngest son is playing as a goalkeeper. But after that, he will have lunch with us, even though, he'd probably rather spend time on the computer at home. Yes, my husband always spends several hours on the weekend planning the upcoming work week. And I work on Saturdays… We accept the choices of another person with respect. This is the secret of keeping personal boundaries.
Please do not try to place border posts around the entire perimeter of your personal boundaries all at once. Observe yourself. Observe those who live next to you. Personal boundaries are about "the art of small steps." And you have to start with yourself: with your feelings and your emotions.
We know very well what temperature the water should be in our child's glass of water, but we do not pay attention to what we drink ourselves. For the thousandth time, let's remember the example of an oxygen mask on an airplane, "Put your own mask on first before helping your child."
We all wear masks now. And it is essential to train yourself to take care of yourself now more than ever.
Isolation and social distance torn down our personal boundaries like a tsunami. Remember what happened in the spring in our apartments. Look at how many families have suffered (ended in divorce) as a result of the spring lockdown.
The reason is the same: we were so close that it became impossible to breathe.
In this case, oxygen cylinders will not help. We can breathe in the fresh air only when we connect with ourselves.
Translated by pravmir.com