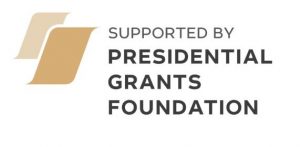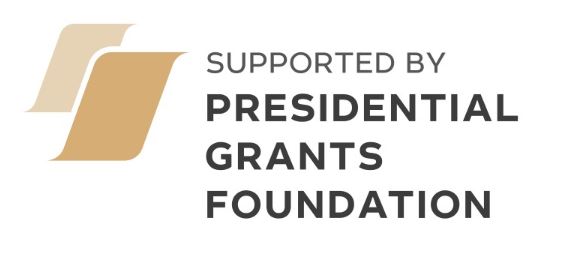 A child is sleeping with headphones on during an online lesson. He doesn't do homework because "you can submit it later." He is lying on the couch or doing the chores instead of studying a new topic in math. And parents work remotely. Besides, he is a big boy, he should do it himself. Psychologist Ekaterina Sivanova explains why it is so difficult for children to study remotely and gives advice on how to help them.
Now we too have experienced distance learning. And if we got off lightly in the quarantine in the spring, this fall became a test of strength for us.
You have to submit the assignments to the teacher, but you haven't done them
Our daughter's positive coronavirus test provided us with isolation, and we had to stay at home for two weeks.
To be honest, I took this situation lightly and I was more interested in the state of health of my family members than in the organization of my son's educational process. All I was ready to was to contact the teachers and have them send individual assignments for my son. Of course, they agreed and started sending the names of topics, assignments and files with tests for my son. I also made an agreement with the fitness coach of my son's football team, so that he would meet with him via Skype so that he would maintain his physical form to at least some extent.
I continued to work as usual. I started consultations at 10 am and finished at 8 pm. I left my room during breaks, warmed up lunch, asked my son "how are you?" and went back.
My son is a sixth grader, and for a couple of years now I have nothing to do with his studies. If there are any difficulties, he turns to someone from the family for help (my eldest son is good at math, my daughter is good at Russian and biology, I am good at essays and literature, and my husband helps with the rest). But this happens extremely rarely, and my son's marks are always above average. In short, no one was stressed about his studies.
Two days later, I asked my son what I assignments I could send back to the teachers (I had to take pictures of his work and send it to the class-chat room). But it turned out that he had nothing. We had a talk about this and I went back to work again. The next morning the situation repeated itself.
A problem occurred and it needed to be solved.
Laziness or lack of motivation?
I asked my son what was going on. He, looking into my eyes, replied, "Laziness" (meanwhile the entire area near the house – we were isolated outside the city – was perfectly cleaned from the snow). So he wasn't lazy enough to clean up the snow, but was lazy to finish the assignments?
There is no such thing as laziness, my dear readers. There is a lack of motivation. Any person – both an adult and a child – does well only that which is interesting for them.
But he still had to study the lessons! Obviously. So then I decided to act.
First of all, I organized my son's workplace somewhere away from the sofa, which tempts him to lie down.
Then, I made a schedule of "deadlines" for him (my son had assumed that the assignments can be done "later").
And I agreed with my older children that they will go through difficult topics with their brother via Skype.
I included times for "recesses" for his work schedule. For example, my consultation lasts an hour, then I have a break. So, my son studies for an hour, then he can take a break.
During these short breaks, he went outside to get firewood, and I cooked some kind of snack for him. In other words, we changed the type of activity. And the rest of the time we spent watching the Harry Potter films (my son's choice).
Thus we established a process. It works.
Today my daughter received a negative test for coronavirus, which means that next week we will be able to finish our isolation and return to normal life.
Five tips for organizing your child's studies
So, what recommendations can I give to parents whose children study remotely?
1. The learning process at home should be as similar as possible to the learning process at school. That is, the workplace, clothes, and breaks are all real.
Just yesterday I heard a story about how a woman went into her son's room and saw the following: the computer is working, a presentation is on the screen, her son is lying on the bed with headphones on and is soundly asleep. The woman woke him up and asked him what was the matter. He replied, "Mom, I have a gym class, don't bother me…".
2. Change of activities. Fortunately, everyone is allowed to go outside, except for those who are sick. Going to the street is key! Not to the mall, not to the store. But into the fresh air! There must be a lot of it in order for the brain to work better. And the body should change position as often as possible. You can jump rope, do push-ups, exercise on simulators that stand on the grounds in the yard, pull up or just run around the stadium.
3. The school day should end not with a simple push of a button on the computer, but with some kind of a ritual action. For example, a mother knows that her child finishes classes at two in the afternoon. Something must be arranged that would resemble the "mom meeting her son from school."
4. Here it should be highlighted in big letters: "praise your children more". Yes. Yes. Even more!
Distance education is a test for those who essentially have to go to school, meet with their friends there, laugh during breaks, and pass notes with love confessions or cheat sheets to each other in class.
By the way, I recently received feedback from my son's teachers about his studies from September till November. They said the same things: he had excellent knowledge, but bad behavior… Now imagine this excellent student in a confined space, without an opportunity to giggle in class and physically give all his best in training. He, of course, became sour and lost his motivation to study.
5. In conclusion, I want to say that this story of distance learning is a huge challenge for students' parents. Because you simply cease to understand what is happening and how to do the organization of your child's studies into your work processes.
That is why each parent should have their own rituals and their own personal time (personal time is not hanging up clothes to dry from the washing machine, but the time you spend on yourself only). Let it be just an hour before bed, but it will be your time only.
Wish all of us strength and patience!
Translated by pravmir.com