In addition to His Eminence Metropolitan Hilarion of Eastern America and New York; His Eminence Archbishop Mark of Berlin and Germany; Mitred Protopriest Alexander Lebedeff, Head of the Secretariat for Inter-Orthodox Relations of the Russian Orthodox Church Outside of Russia and Senior Priest of Holy Transfiguration Cathedral in Los Angeles and Protopriest Peter Perekrestov of the Western American Diocese, the new membership of the Inter-Council Presence of the Russian Orthodox Church, by decision of the Holy Synod of October 23, 2014, will also include Deacon Andre Psarev and Nun Vassa (Larin) of the Russian Church Abroad.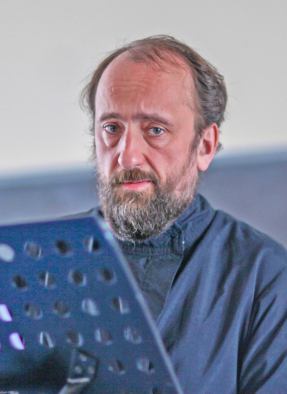 Deacon Andre lives in the US. He graduated Holy Trinity Seminary in Jordanville, NY, in 1994. He is a specialist in the history of Russian Orthodoxy in America and author of a monograph on Archbishop Leonty (Filippovich). He teaches the history of the Russian Church and Canon Law at HTS. He was also a delegate at the IV All-Diaspora Council of the Russian Orthodox Church Outside of Russia in May, 2006, where he read a lecture "The Development of the World View of the Russian Church Abroad With Regard to the Local Churches and Heterodoxy." He was also a member of the Secretariat of that Council. On July 26, 2009, he was ordained to the diaconate.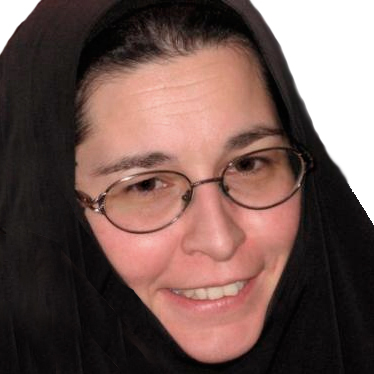 Nun Vassa was born Varvara Larin, third daughter of Mitred Protopriest George Larin, Rector of Holy Virgin Protection Church in Nyack, NY, whose predecessor was Protopriest Seraphim Slobodskoy, author of the world-renowned Law of God. Varvara entered Bryn Mawr College in Pennsylvania at the age of 16. She left college to join Lesna Convent in Provement, France, at age 19. After a long spiritual and academic novitiate training, involving the study of Greek, Latin, German, Patristic Theology and Church History, Sr Vassa was eventually enrolled by Archbishop Mark of Berlin and Germany to study Orthodox Theology at the Orthodox Institute of the Ludwig Maximilians University of Munich , Germany. There she received a Master's Degree in Orthodox Theology, having written a Master's Thesis on the "Royal Office" at the beginning of Byzantine Orthros.
In 2006-2008 she worked as the Graduate Assistant of the renowned expert on Byzantine Liturgy, Professor Robert F. Taft, S.J., at the Pontifical Oriental Institute in Rome. Taft directed Sr. Vassa's doctoral dissertation on the Byzantine hierarchal liturgy, which she defended summa cum laude at the Orthodox Institute of the Ludwig Maximilians University of Munich in December 2008. Larin's dissertation, The Byzantine Hierarchal Divine Liturgy in Arsenij Suxanov's Proskinitarij, was published in 2010 as volume 286 of the academic series Orientalia Christiana Analecta.
Since January 2009 Larin teaches Liturgical Studies at the Catholic Faculty of the University of Vienna in Austria. She is a founding member of the Society of Oriental Liturgies, and a member of the North American Academy of Liturgy. In 2012 Larin was included in the 30th Anniversary Edition of Marquis Who's Who in the World.