This expedition began with prayers before the Kazan Icon of the Mother of God, reports Orthodoxy in Tatarstan.
The monastery's abbot blessed divers Kazan Icon of the Mother of God, handed it to the expedition leader, Dmitry Schiller, after attaching it to the Vatican miraculous list.
The Kazan Mother of God accompanied the expedition throughout the hard complex and dangerous journey.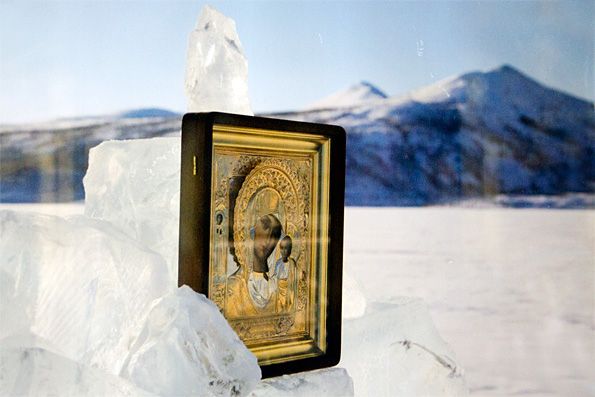 Upon completion of the expedition, the icon was given to the chapel on the Pole of Cold. For residents of Oymyakon this was a truly important event. The faithful hope that the Kazan icon will mark the revival of spiritual life in the village.