BELGRADE – The Serbian government's Office for Kosovo-Metohija (KiM) has noted that anti-Serb graffiti appeared on the Orthodox church in Djakovica in the south-western part of the province on Thursday morning.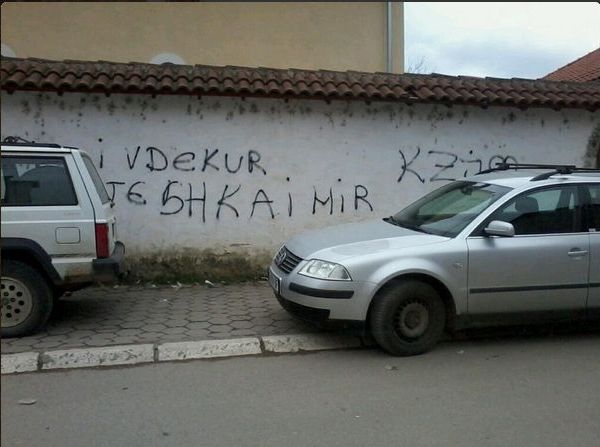 The Office calls on the international community to react so as to finally put an end to animosity against Serbs in Kosovo-Metohija, where ethnic Albanians constitute a majority.
The Office also warns that any crime that goes unpunished leads to new crimes, and underlines that "the spreading of national and religious hatred is just a continuation of attacks on the Serbs that took place on January 7, Orthodox Christmas Day".
In the release, the Office notes that the buses carrying the Serbs displaced from that town (during and after the armed conflict) were then stoned in Djakovica and they were banned from visiting graveyards belonging to their families.
There has been no public condemnation of that incident and no one was charged with or convicted of it, as no one has been convicted of other crimes committed against Serbs in the province, reads the release.
"This led to such ominous messages that have been written today on the church in Djakovica," the release underlines.
The government office urged relevant bodies and the international community in KiM to take the messages of hatred seriously and make decisive steps in order to find perpetrators, as that is the only way to put an end to religious and national intolerance.
Source: InSerbia