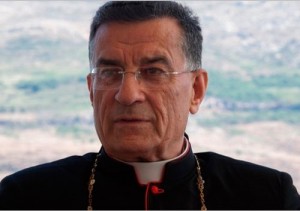 Moscow/Beirut, March 1, Interfax – Lebanon's Christian Maronite Patriarch Beshara al-Rai fears that Christians could suffer as a result of a looming conflict between Muslim beliefs and movements in the Middle East.
"There are forces in the Middle East who are interested in fueling confrontation between the Sunnis and the Shiites, between radical and moderate Muslims. Christians are not involved in this conflict, but they could become its first victims," the Patriarch told theVoice of Russia radio station.
He also called on the sides to "settle all disputes and conflicts exclusively by methods of dialogue and search for shared approaches to existing problems."
The Russian Orthodox Church and the Russian authorities have been extending broad assistance to the Middle East's Christian population, he said.
"Moscow has been tackling a wide range of issues, including humanitarian, economic and political matters," the Patriarch said.
The Maronites (3.5 million people, including the foreign community) make up a quarter of Lebanon's population. Under the Lebanese constitution, the country's president is required to be a Maronite.
Patriarch Beshara al-Rai said in September 2011 that Lebanon's Maronites were seriously troubled by what might happen in Syria if President Bashar al-Assad quit.
Source: Interfax Religion