For the 8th time, the ancient land of Kursk is hosting participants of this conference. Over a thousand young people from many nations of the near and far abroad participated, meeting with other Orthodox youth, strengthen their multi-faceted collaboration and spiritual communion.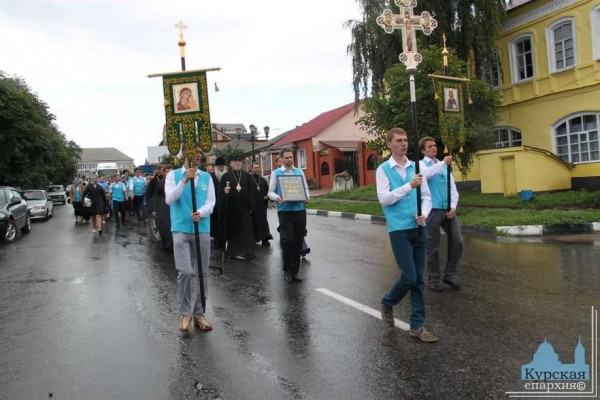 This year, over seventy participants from 12 nations gathered in the land of Kursk to demonstrate their unity on the basis of traditional spiritual valutes.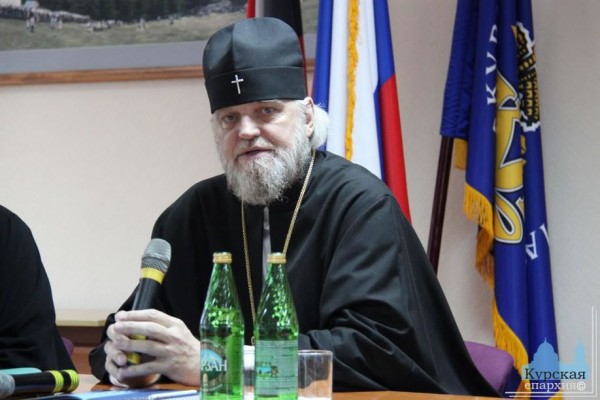 The conference opened by tradition at Korennaya Hall, where the delegates gathered to meet with the Head of the Kursk Diocese, His Eminence Metropolitan German of Kursk and Rylsk, who warmly greeted the youth, telling them about the history and activities of his diocese, then answered questions. "It is especially difficult for young people today, as they seek spiritual foundations and the meaning of life. It is for this reason that such initiatives, such as this one in the land of Kursk, are so important," said Metropolitan German. The youth were able to discuss real questions in the development of Orthodox youth groups. The archpastor wished the youth success and fruitful work, and heartfelt Christian communion.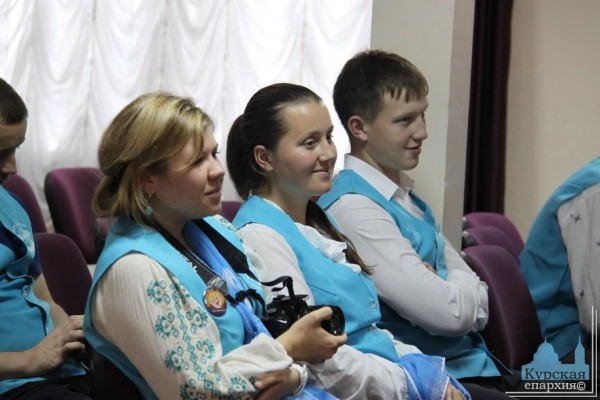 A flag with the emblem of the international conference was then raised up, followed by a procession of the cross with a copy of the Kursk-Root Icon of the Mother of God "of the Sign." At the gates of the monastery, they were greeted by Abbot Seraphim and his monks. Metropolitan German then performed a service of supplication "to the beginning of a good work" in the main Monastery Church of the Nativity of the Mother of God, and spoke to the youth about the history of the monastery. Vladyka German then took the youth on a small excursion through the monastery, talking about the reestablishment of this holy site, after which he gave them his archpastoral blessing.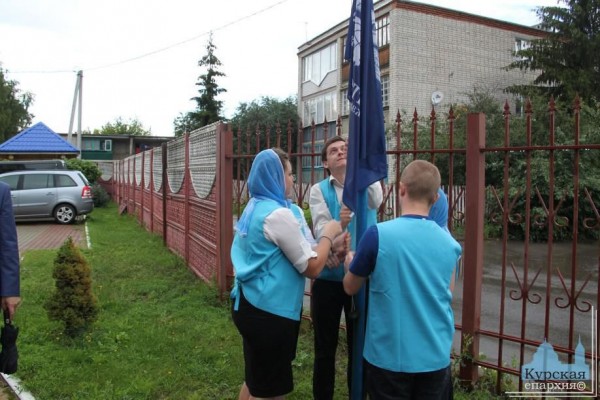 On July 16, at 6 pm, the MS Shchepkin Theater then hosted the official opening of the conference, where representatives of all of the delegations demonstrated their talents in song and dance. This year the honorary guest of the conference was the author Svetlana Kopylova, who participated in the official opening.
One of the main aspects of the 8th Conference will be a visit of the Island of Valaam and Holy Transfiguration Monastery. Also in the program will be a visit to the holy sites of Kursk, Belgorod, and the Leningrad and Moscow Oblasts. The main focus will be the worldwide Orthodox celebration of the 1000th anniversary of the repose of Holy Prince Vladimir and 70th anniversary of victory in the Great War of the Fatherland. The conference will also host two round tables: "The Spiritual Legacy of Prince Vladimir in Today's World," and "The Unity of the Russian World Based on the Image of Prince Vladimir."
The delegation of the Russian Church Abroad is headed by Protopriest George Lapardin, Senior Priest of SS Peter and Paul Cathedral in Sydney, Australia.