It has become customary for the Kursk-Root Icon to be brought to local medical facilities whenever it is visiting. Unfortunately, because of illness, many do not have the ability to venerate the icon in church, but they are still in need of spiritual and prayerful support. For this reason this icon of the Mother of God is brought to hospitals, inspiring faith, hope and consolation among the patients and medical professionals.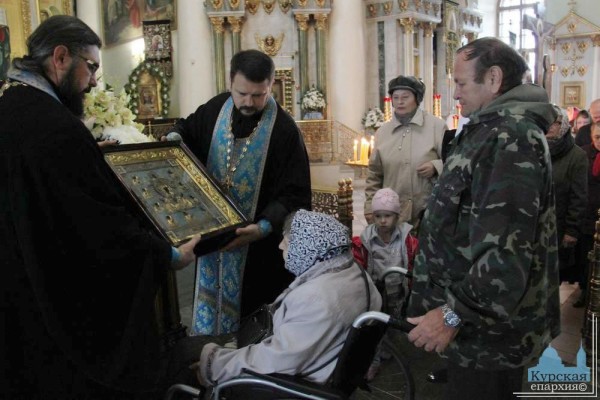 The icon of the Queen of Heaven was greeted with great trepidation and even tears. One could not remain untouched, for the Mother of God Herself is visiting in the form of Her icon to bring succor and the strength to fight serious ailments.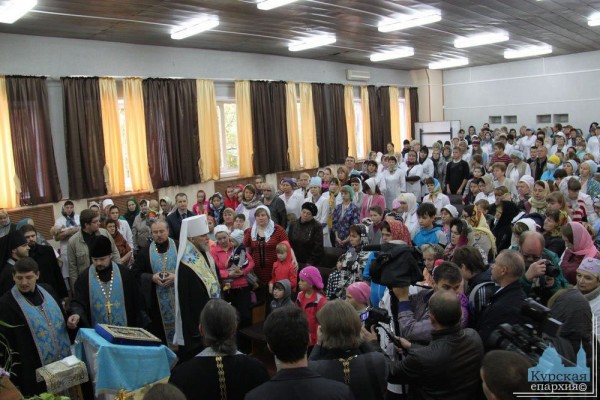 Metropolitan German performed molebens with akathists to the Mother of God at every medical facility, blessing everyone and visiting individual patient rooms. He presented the icon and prayed for the seriously ill.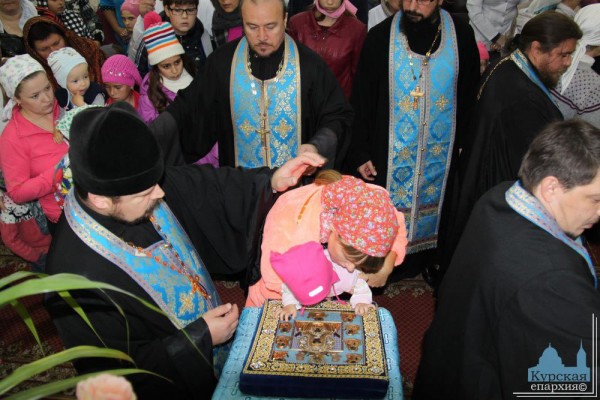 On the way to the perinatal center, Metropolitan German visited the construction site of a new Preobrazhensky Church, where he prayed for its speedy completion and blessed the workers.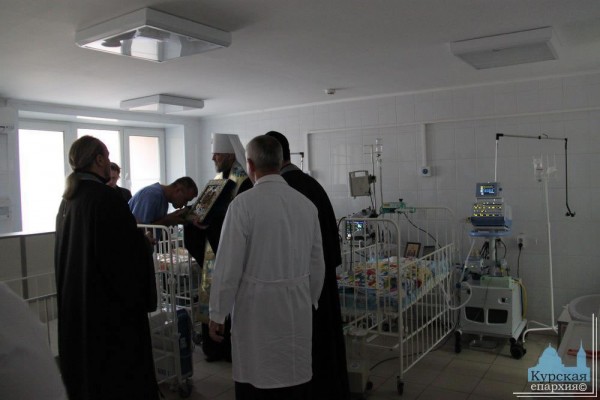 Later that day, the miracle-working icon was brought to the perinatal center, where Chief Physician Valentina Ivanovna Krestinina and Head of the Center for Family Health and Reproduction, Nina Ivanovna Starodubova, welcomed the delegation. In the center's chapel, sanctified in April of this year, the archpastor performed a moleben, and many of the doctors and nurses were able to venerate the icon. Visiting the rooms with mothers and infants suffering complications, Vladyka German and the icon were greeted by mothers and their children as well as expectant mothers and medical personnel. The archpastor expressed his earnest well wishes, reminding everyone of the importance of prayer in the life of a Christian, and the Divine aid that comes through the intercession of the Most-Holy Mother of God for "all the suffering and burdened." He then performed a moleben.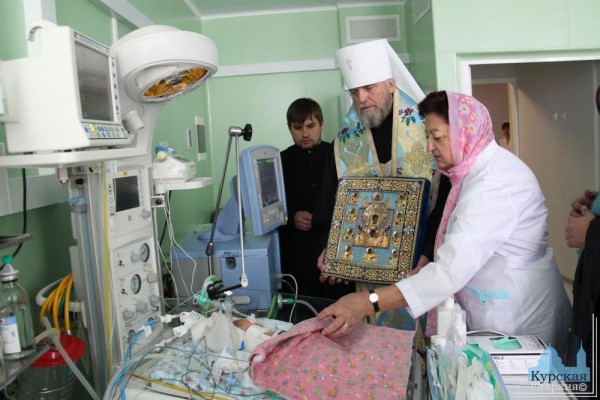 The staff and patients expressed profound gratitude, that despite the constant stream of people who wished to venerate the icon in the local cathedral, time was found to bring it to these medical facilities, providing everyone with great joy.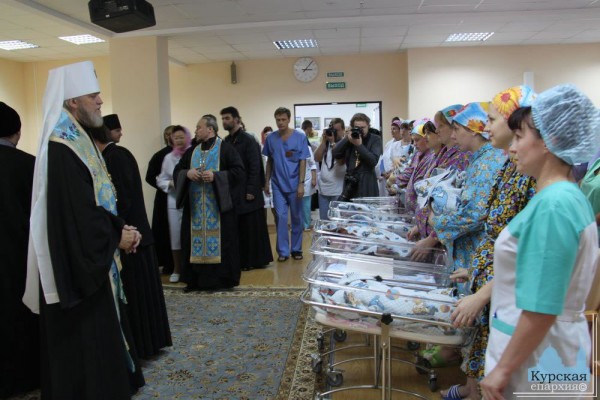 That evening, the Kursk-Root Icon was returned to Znamensky Cathedral, where it will remain until October 4.