Being faithful to Christ in times of persecution and tribulation is man's greatest gift to God, said His Beatitude Metropolitan Onuphry, Primate of the Ukrainian Orthodox Church, in his sermon during the Liturgy at the Dormition Cathedral of the Kiev-Pechersk Lavra on January 10, 2021, on the Sunday after the Nativity of Christ, reports the Information and Education Department of the UOC.
His Beatitude Metropolitan Onuphry spoke about the reasons for the flight of the righteous Joseph with the Blessed Virgin Mary and the Divine Infant Christ to Egypt (Matt. 2: 13-23).
"Human cunning and crafting are nothing before the wisdom of God," His Beatitude Metropolitan Onuphry noted, explaining that even the most cunning and cruel act of King Herod was defeated.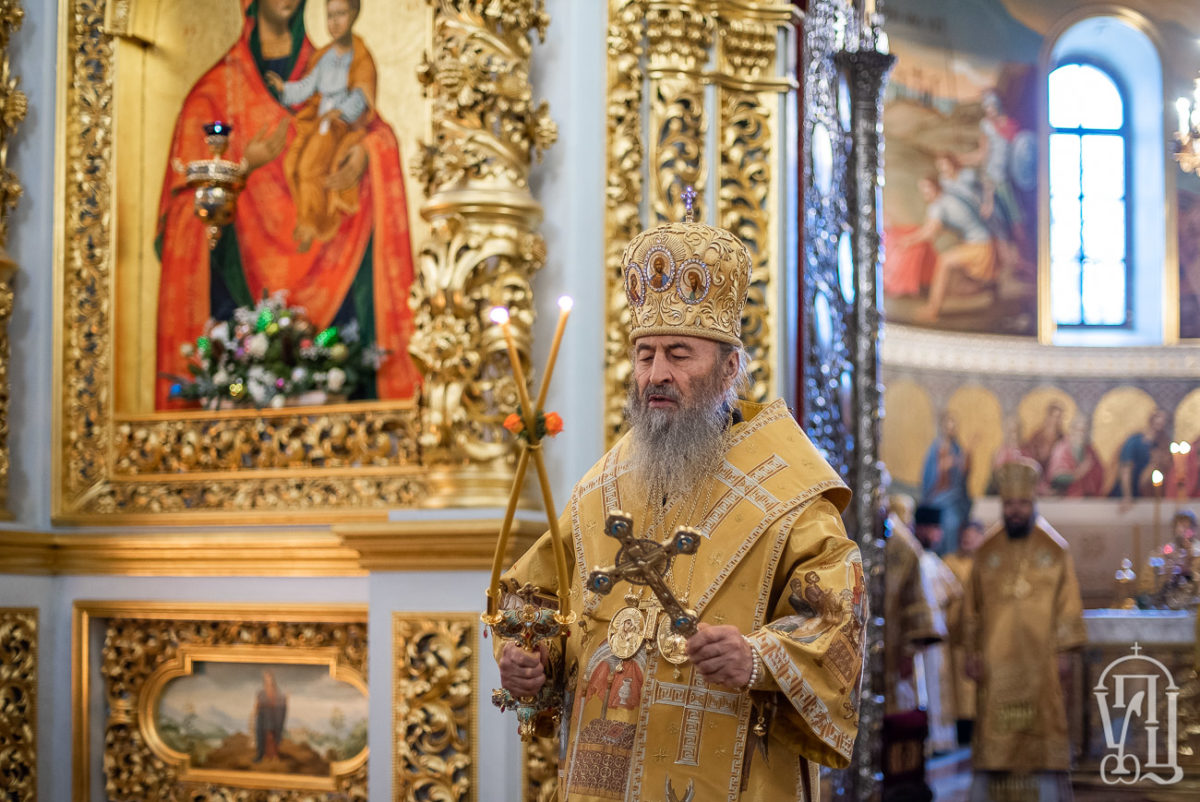 According to the Archpastor, Christians in Egypt sacredly keep the memory of the Holy Family's stay there. He also spoke about the Egyptian shrines associated with the Savior which are preserved to this day.
As the Primate noted, being with Christ when He is reproached is "the greatest gift that a person can bring to God."
"We pray that the Lord, through the prayers of the saints, will help us to be with Christ, not only at the times when people sing "Hosanna!", praise us, applaud us, but also at the times when they say "Crucify!", "Kill!", "Get them!", and "Do evil to this person." During these times we must be with Christ," said His Beatitude Metropolitan Onuphry.
The Primate concluded, by saying, "May the Lord help us to be always with Christ, both in the days of prosperity and in the days of sorrow and persecution. Because Christ is the Unchanging Truth, and a person who is with Him always wins. This person wins on earth and becomes the heir of eternal salvation and life in Heaven."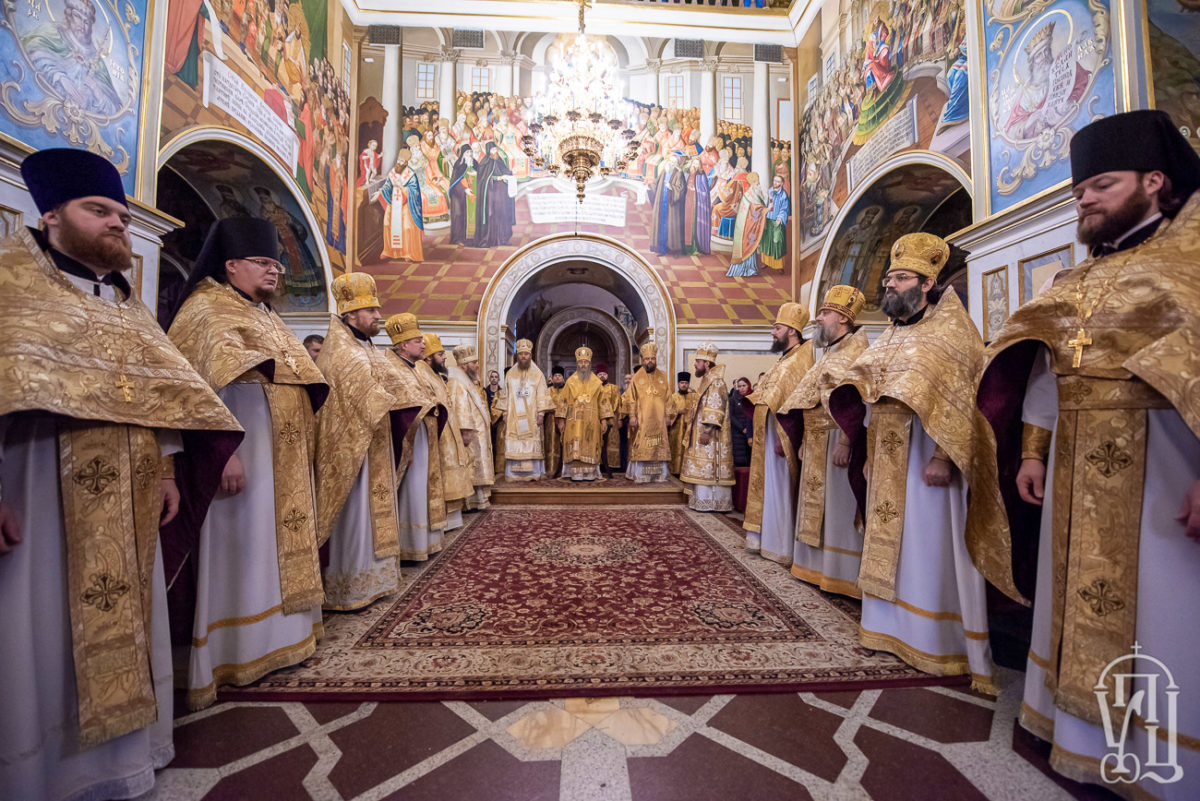 During the celebration of the Liturgy, His Beatitude was co-served by Metropolitan Anthony of Boryspil and Brovary, Chancellor of the Ukrainian Orthodox Church, Metropolitan Philaret of Lvov and Galician, Archbishop Panteleimon of Buchansk, Bishop Viktor of Baryshevsky, Bishop Mark of Borodyansky, the monastery's clergy and other clergymen.
During the divine service, fervent prayers were offered for an end to the coronavirus pandemic, and for doctors and patients.
At the end of the service, a glorification ceremony took place in front of the icon of the feast day.