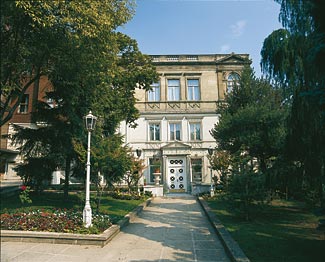 ANKARA, MARCH 6 – The spiritual leaders of the Orthodox Christian world, which numbers 300 million faithful, met Thursday in Istanbul around Ecumenical Patriarch Bartholomew I to discuss the difficult situation of Christian communities in the Middle East, among other issues.
In his keynote speech to the Sacred Sinaxis, as the summit is called, Bartholomew I denounced the fact that "violence in the name of religion often prevails, threatening the believers in Christ: it is with great sadness and concern that we monitor the persecutions of Christians, the destruction and sacrilege of consecrated churches, and the kidnappings and murders of priests, monks, and even bishops, such as Paul of Aleppo and Yuhanna Ibrahim from the Jacobite Syrian Church".
"The Orthodox Church throughout the world must raise its voice in protest" against this phenomenon, he added, "which threatens the very existence of the Orthodox churches".
The summit is attended by the patriarchs of Antioch, Alexandria, and Jerusalem, as well as the primates of self-governing Orthodox churches in Bulgaria, Cyprus, the Czech Republic, Georgia, Greece, Poland, Romania, Russia, Serbia, and Slovakia.
The so-called Arab Spring of 2011 has sparked tensions and violence against Christian communities in various Middle Eastern countries, which also saw the growth of Islamic fundamentalism. The crisis in Ukraine and preparations for the next Pan-Orthodox Council slated for 2015 are also on the agenda at the Istanbul summit, which ends Sunday. (ANSAmed).
Source: ANSA