April 18, 2013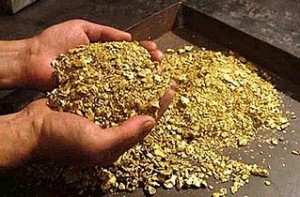 Representatives of Athonite Monasteries have joined the struggle of residents of the neighboring town of Ierisos against gold-mining in this region, reports Sedmitza.ru with references to the Romfea and Amen agencies.
It was reported by Father Nicodemus on behalf of the Holy Epistasia. He also informed that a delegation of Athonite Monks would pass a letter from the Holy Epistasia to the prime-minister of Greece Antonis Samaras with the request to free two detained local residents who committed an arson in the locality of Skuries where the "Greek gold" company was planning to do its work. Their actions were recognized as "terrorist and political".
The Holy Epistasia vouches for those arrested because Athonite Monks personally know them well.
In order to attract the public to the issue of gold-mining in the vicinity of Ierissos, residents more than once blocked the road leading to the Athos.
Source: Pravoslavie.ru