The Associated Press
DAMASCUS, SYRIA — Syria's Greek Orthodox Church enthroned a new patriarch during a ceremonial mass in Damascus on Sunday amid civil war.
John Yazigi, 57, replaces Ignatius Hazim as the Eastern Orthodox Patriarch of Antioch and All the East. Hazim died in December.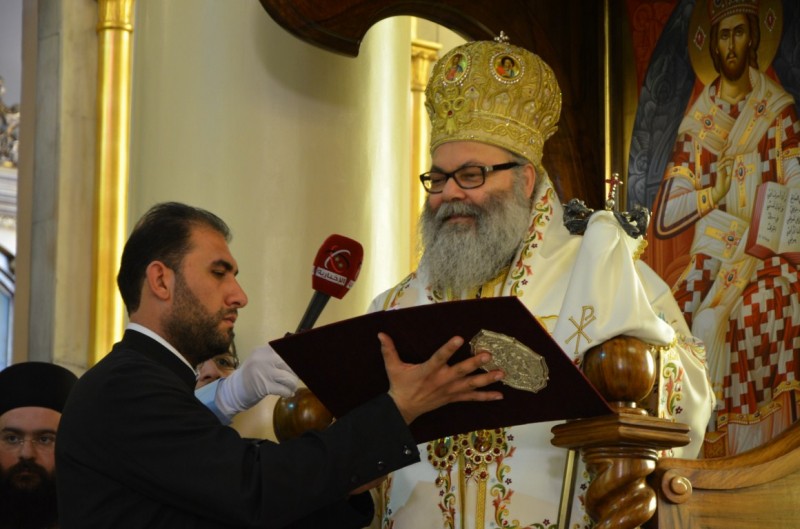 There are a number of mostly autonomous Eastern Orthodox churches in the Middle East and the region also has more than a half dozen patriarchs, including the Istanbul-based Ecumenical Patriarch Bartholomew I, the spiritual leader of world's Orthodox Christians.
Christians represent about five per cent of the population in Syria, where rebels and forces loyal to President Bashar Assad are locked in a civil war the UN says has killed more than 60,000 people.
The conflict started as peaceful protests against Assad's rule nearly two years ago, but turned into civil war that has taken increasingly sectarian overtones. Mostly Sunni Muslim rebels fight a regime that is dominated by Alawaites, an offshoot Shiite group.
During the ceremony in the Church of Holy Cross in Damascus, Patriarch Yazigi said he will work for peace and pray for unity.
"We are certain that Syria will find a way to salvation through dialogue and a peaceful political solution," the patriarch said after his inauguration that was broadcast live by Syrian State TV.
Yazigi is from the Syrian city of Latakia, where he established the city's first Christian music school. He is trained as a civil engineer.
Among dignitaries attending Sunday's ceremony marking his enthronement as the new patriarch was the head of Lebanon's Maronite Catholic church, Cardinal Bechara al-Rai.
His trip to Damascus is the first by the leader of the Maronite Church in decades. The church was an outspoken critic of Syria's three-decade domination and military presence in Lebanon.
Source: News Observer