Gospel of John Chapter 5:1-15
After this there was a feast of the Jews, and Jesus went up to Jerusalem. 2 Now there is in Jerusalem by the Sheep Gate a pool, which is called in Hebrew, Bethesda, having five porches. 3 In these lay a great multitude of sick people, blind, lame, paralyzed, waiting for the moving of the water. 4 For an angel went down at a certain time into the pool and stirred up the water; then whoever stepped in first, after the stirring of the water, was made well of whatever disease he had. 5 Now a certain man was there who had an infirmity thirty-eight years. 6 When Jesus saw him lying there, and knew that he already had been in that condition a long time, He said to him, "Do you want to be made well?"

7 The sick man answered Him, "Sir, I have no man to put me into the pool when the water is stirred up; but while I am coming, another steps down before me."

8 Jesus said to him, "Rise, take up your bed and walk." 9 And immediately the man was made well, took up his bed, and walked.

And that day was the Sabbath. 10 The Jews therefore said to him who was cured, "It is the Sabbath; it is not lawful for you to carry your bed."

11 He answered them, "He who made me well said to me, 'Take up your bed and walk.'"

12 Then they asked him, "Who is the Man who said to you, 'Take up your bed and walk'?" 13 But the one who was healed did not know who it was, for Jesus had withdrawn, a multitude being in that place. 14 Afterward Jesus found him in the temple, and said to him, "See, you have been made well. Sin no more, lest a worse thing come upon you."

15 The man departed and told the Jews that it was Jesus who had made him well.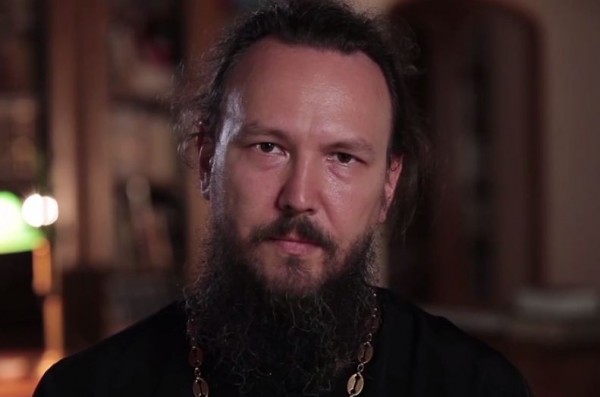 The Gospel reading we have just heard tells us about the healing of a paralytic – the man who had spent many years lying next to the Sheep Pool of Bethesda.
Indeed, it is hard for us to even imagine what this man must have felt spending decades watching others quicker, more alert than him, nor suffering as much from ill health, make it first into the pool to be healed.
He must have experienced many different emotions.  He must have felt grief and despair; he must have felt discontent.  And this is when Christ comes up to him.
Obviously, the wretched man does not know what Man is standing before him.  He simply hopes that this Man may be more compassionate towards him than the others surrounding him.
When he hears Christ's question about whether he wants to be made well, the paralytic replies, "Of course, I do. But I have no man to take me into the pool when the Angel stirs the water in it."
In reply Christ the Saviour tells him, "Rise, take up your bed, and go home."
These days we hear much about the importance of inner relaxation, the importance of maintaining an inner comfort, an inner repose, the importance of avoiding any tension within the soul.
At the same time the Gospel asserts the opposite: real life is inherently tension between two poles.  On one side of the axis of this tension we have the impossibility of living in this world by the laws opposing the Divine plan for the world and for man.  On the other pole of the axis is the imminence of the fact that Christians have to live in this world.
And so, the whole life of a Christian goes on between these two opposites – the impossibility of living a worldly life and the imminence of having to live in this world.  However, this tension in the life of a Christian becomes productive and fruitful.  It is the source of that most powerful impulse to keep up continual self-improvement, an impulse to constantly endeavour to overcome that tension, an impulse that helps us to change.  By disconnecting from this life already here on earth, it helps us to live as if we were already there, with Christ, in the Kingdom of Heaven.
O Lord, this week when we recollect the healing of the paralytic, help us to always maintain a certain tension inside, though not a tension from stress or from an artificial conflict of false values, but the tension of desiring to be with You always, even when the soul itself is not completely comfortable with it.
Translated from the Russian by Maria Nekipelov