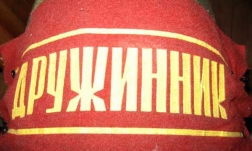 Orthodox Christians, youth and Cossack organizations of Odessa and nearby residential areas are forming Orthodox militia to help parishes, RIA Novosti reports.
The militia groups will protect religious centers, places, priests and church-goers from aggression and extremism, RIA Novosti reports.
The Headquarters of the Orthodox Militia has been formed to coorinate volunteers. They will have special labels and maybe even uniforms.
The United Fatherland organization says that fugitive President Victor Yanukovych was still the leader of Ukraine.
Source: Vestnik Kavkaza