April 24, 2013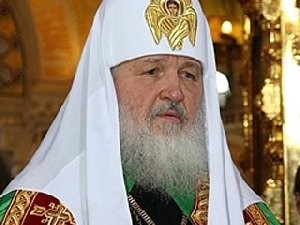 Patriarch Kirill of Moscow and All Russia has asked Russian President Vladimir Putin to interfere in the situation with the kidnapping of two Christian leaders in the Syrian city of Aleppo to assist their release.
"Due to this tragic incident, I'm asking you to make efforts in the framework of opportunities Russia has for the fastest release of the Syrian hierarchs," the Patriarch said in an appeal to Putin posted on the website of the Moscow Patriarchy.
Patriarch Kirill said that the Russian Church "which knows the price of human pain and suffering not by hearsay, has a firm stance on the inviolability of the precious gift of life, unacceptability of actions aimed at intimidating and abusing civilians, including the clergy."
Mass media outlets reported that on April 22, militants of the Syrian opposition captured brother of Patriarch John X of Antioch, Metropolitan of Aleppo Paul Yazigi, and Syriac Orthodox Metropolitan of Aleppo Youhanna Ibrahim. Their driver, a deacon, died. It was reported that the two priests were resolving humanitarian issues of a local population in the village of Kafr Dael situated near the border of Syria and Turkey.
Source: Interfax-Religion