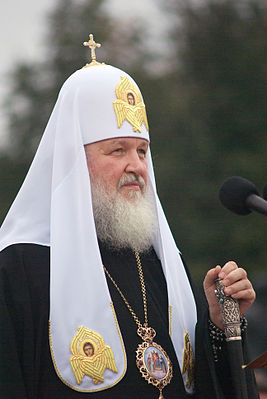 On March 5, 2014, the Wednesday of the first week of Lent, His Holiness Patriarch Kirill of Moscow and All Russia, after a morning service at the Church of Christ the Saviour, left for Istanbul (Constantinople) for a meeting of heads and representatives of the Local Orthodox Churches. The Primates come to Istanbul at the invitation of His Holiness Patriarch Bartholomew of Constantinople.
Despite the suggestions repeatedly made by the Russian Church that the date of the meeting should be changed, it will take place during the first week of Lent and expected to conclude on Sunday, March 9.
"His Holiness the Patriarch very much regrets that he cannot share in prayer with his flock in the forthcoming days of the first week of Lent", said the head of the Patriarchal Press Service, Deacon Alexander Volkov.
Deacon Alexander also related that during his stay at the Patriarchate of Constantinople, on the land sanctified by the feat of many old ascetics, His Holiness Kirill will pray for the strengthening of all the faithful of the Russian Orthodox Church who have begun Lenten pursuits.
"The Primate of the Russian Orthodox Church also asks all to pray so that the forthcoming meeting may contribute to the unity of Orthodox Churches, the strengthening of understanding and fraternal cooperation", Father Alexander said.
Source: DECR