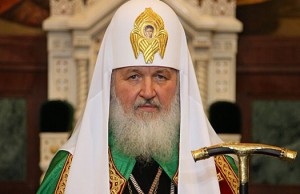 Volgograd, February 3, Interfax – Patriarch Kirill of Moscow and All Russia has criticized the idea that Leningrad should have been surrendered to fascists to save the people of Leningrad and end the siege of the city.
In late January, Dozhd TV polled its viewers on whether more lives could have been saved during the siege of Leningrad had the city been surrendered to the German troops. The poll was heavily criticized by most politicians and society. Several cable television providers have stopped broadcasting the television channel. The St. Petersburg Legislative Assembly asked the prosecutors to give a legal evaluation of the action taken by Dozhd.
"Some people are now saying things like 'Why did they defend Leningrad? They should have surrendered it, there is nothing higher than life.' God teaches us a different thing: there are a lot of things that are higher than human life," the patriarch said after a prayer in the Volgograd Kazansky Cathedral, where he arrived on Monday to support the people of Volgograd, where terrorist attacks took place in late December 2013.
"Every time people give themselves to other people they manifest true love, because love always involves sacrifice," the patriarch said.
Patriarch Kirill said that the people who stepped in the way of the suicide bomber in the Volgograd train station and died did just that. The patriarch compared those people to Christ, who went to the Calvary and died on the cross for human sins.
Source: Interfax-religion