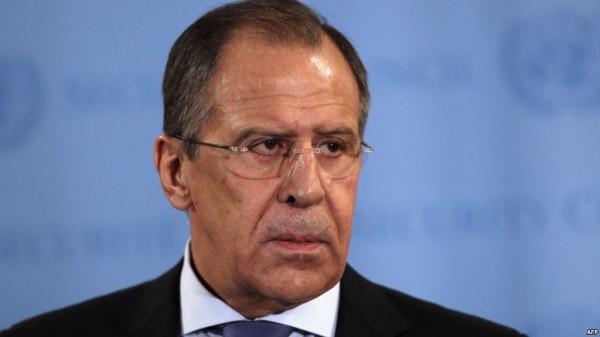 "Invaluable is the role, you are playing in searching answers to global challenges, and Your historic meeting with Pope Francis of Rome has become a significant landmark on the way of strengthening inter-Christian accord on fundamental questions of the present," Lavrov said in his congratulations letter to the patriarch on the occasion of the 70th anniversary of the Synodal Department for External Church Relations, website of the Russian Church reports on Tuesday.
The first ever meeting of Patriarch of Moscow and All Russia and the Pope of Rome was held on February 12 in Havana. The conversation focused on persecutions of Christians in countries of the Middle East and the North Africa. The question of the meeting was on the agenda of the two Churches about 20 years. It was prepared in secret for two years.
The minister said that the Foreign Ministry highly evaluates fruitful cooperation with the Russian Church, including constructive interaction with the DECR in frames of the corresponding working group and "is ready to increasing joint efforts aimed at confirming principles of law and justice in international relations."
Lavrov reminded that before being elected to the patriarchal see Patriarch Kirill chaired the DECR for twenty years "strengthening international authority of the Russian Orthodox Church."
"Your consequent efforts crowned with restoration of unity between the Moscow Patriarchate and the Russian Church Outside of Russia in 2007, made an important contribution to overcoming tragic historic breakup, strengthening of the Russian world," the document further reads.