His Holiness Patriarch Kirill of Moscow and All Russia congratulated His Beatitude Archbishop Hieronymus II of Athens and All Greece on the anniversary of his enthronement. The text is given below.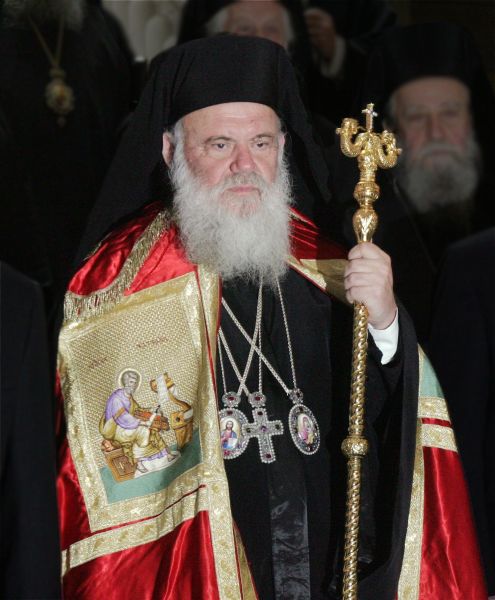 Your Beatitude,
beloved in the Lord Brother and Concelebrant:
I wholeheartedly greet You with the anniversary of Your election and ascension to the throne of the Archbishops of Athens and All Greece.
A heavy cross of primatial ministry was placed on You six years ago, during which your have been bearing it with dignity, without looking back (cf. Lk 9:62), but 'straining forward' (Phil 3:13). Being an experienced, wise and responsible helmsman, You are courageously steering the church ship together with Your brother bishops through the storms of life to the saving haven of Christ.
On this remarkable day I share the joy of the Church of Greece and prayerfully wish that God's grace strengthens You in Your primatial labours.
With brotherly love in the Lord,
+ KIRILL
Patriarch of Moscow and All Russia
Source: DECR