Moscow, February 19, Interfax – Head of the Patriarchal press service Deacon Alexander Volkov does not see anything strange in Patriarch Kirill's visit to sport sites in Sochi on the eve of the Games wearing an Olympic coat.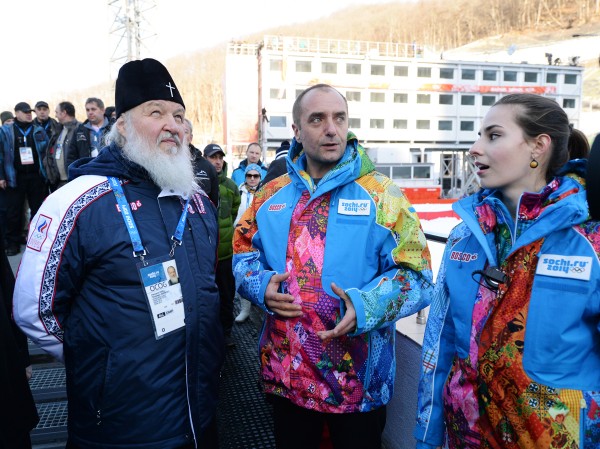 "There's nothing strange or wrong that visiting the Olympic sites, feeling that shared enthusiasm and mood on the eve of the Games, he decided to openly show his solidarity with our outstanding sportsmen," Father Alexander said in his interview with Interfax-Religion.
Quoting the Olympics participants, he said that the fact that the patriarch wore an Olympic coat was "a very big event" for them.
"This human act of solidarity is absolutely comprehended, it doesn't need any further interpretations," the interviewee of the agency said.
According to him, the patriarch is not indifferent to winter sports.
"I don't know much about winter sports, but when he as a knowing person started asking qualifying questions about curling to a sportsman who accompanied him I understood that I need to change something in my life, if my head is keen on even this exotic kind of sports, while I can only ask something like: why you polish ice with these brushes," press service head said.
Source: Interfax-religion