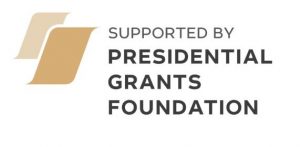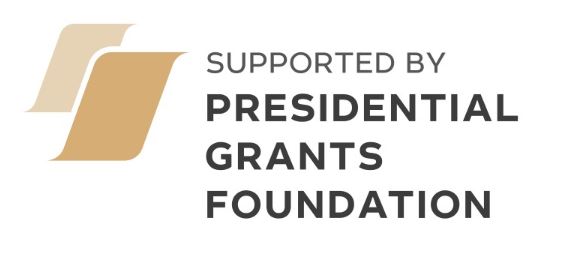 A priest fell seriously ill with covid and was taken to hospital. There, lying on his stomach with his head down, gasping for breath and on a ventilator, he baptized two Koreans – his roommate at the ward and his wife. Elena Kucherenko has collected stories of love and support during the coronavirus pandemic.
The present time is both amazing, unique, beautiful and terrible, which you want to both remember and forget.
One wants to forget the coronavirus, isolation, masks, and ventilators. And one wants to be no longer afraid, does not want to suffocate, does not want to lose one's loved ones and does not want to bury them in closed coffins without giving them the last kiss…
Covid has taken many people: our relatives, strangers, great and simple people, rich and poor, famous and unknown, actors, directors, politicians, monks, priests, and lay people. Their money, connections, fame, youth and seemingly good health did not help them. Over the year many people have joined the Lord. Was it necessary? There is no answer… But there is pain.
There is pain from the fact that among those who left us are Father Iliodor from Optina Hermitage, Father Dimitry Smirnov, Sister Irina from our parish, and Lyuba, a funny and wonderful elderly woman. She was discharged from hospital and died at home, in the arms of her son Neonil. It seems that not so long ago she grumbled at me for taking a teaspoon from the refectory and losing it, "Everybody goes around here…" I wouldn't mind her scoldding me for another hundred years.
However, Tonya, a 87-year-old lady from our church, has recovered. Thank God! And many people did not even realize that they had coronavirus. Everything is strange, unpredictable, and shaky.
And I want to remember this. Because, despite all this pain, this is a time of love, warmth, meetings and discoveries.
We are unlucky and lucky at the same time to live during covid upheavals. And it must be recorded, written down and never forgotten. Because it will never be the same as it is now.
"My head was spinning, I couldn't breathe, but I continued to pray"
A priest I know fell ill with covid. It would be better if he hadn't, but the Lord allowed it to be so. He had serious concomitant diseases, and the church authorities immediately sent him to self-isolation early in March.
Throughout the spring, he and his large family kept to their apartment. He served in the summer, and in the fall, when the incidence began to rise again, he was under quarantine again.
He went out for a short time and fell ill. He was on ventilator with bilateral pneumonia and had oxygen saturation of 60%. Together with his main chronic disease, all of this became a very serious test for him.
Everyone who knew him were worried about him and prayed. The first question they asked each other when they met was, "Do you know how Fr. N is doing?" And they missed his wonderful sermons very much. "Our Chrysostom" was the name his parishioners called him among themselves.
While we were very worried and terrorized his presbytera with calls, this priest baptized two Koreans right there in the hospital, while he was lying on his stomach with his head down, gasping for breath, on a ventilator. One of them was his roommate and the other was the roommate's wife.
The baptism wasn't planned. The Koreans and the priest had the same misfortune. Once the priest began to talk about Christ, but his neighbor said that he was a Buddhist, and the topic of Christianity did not interest him very much. It ended the conversation.
"Then I saw that he was getting worse and weaker," the priest told me. "I had to tell him about baptism… On the other hand, he had already made it clear to me. But then I decided that I would do what I had to, I would tell him, and the Lord would do the rest."
I listened to him and smiled to myself and thought that even the Covid in its severe form was unable to defeat the missionary.
So the priest told his roommate about baptism. I can even imagine how he talked about all of this – about God, life in Christ, salvation, and about eternity. This time the roommate accepted everything with great enthusiasm. And not only he did, but also his wife.
"I consecrated the water, we found towels. The sacrament began. It was performed in a short rite, of course. My head was spinning, I couldn't breathe. I paused to take a breath and then prayed again…"
What other time could this have been possible?
Naturally, the roommate did not immediately recover, but started to gradually feel better. Soon he and his wife were discharged. They left for their hometown, but they keep in touch with the priest, who also recovered. He grumbled at me, "Oh, there was nothing special. What are you going to record here…"
This is how covid gave the world two new Christians. And I want to remember this story.
"I am a Muslim, and my wife is Orthodox"
I want to remember another story about love, tragedy, death and the same covid. It would have been better if this hadn't happened, but it did. The same priest told me about it.
Recently, a Muslim ordered a memorial service for his late wife. It was forty days after her death. He himself is from Tajikistan, and she was Russian. Meeting this priest, he remembered that this priest was the one who performed the funeral service as well. Just before the priest went to the hospital. But back then they did not talk for some reason.
The couple lived together for four years. They loved each other. One day she got sick with covid. She seemed to have recovered, but one day, when her husband was not at home, she felt unwell, fell down and called him:
"I can't get up. I think I'm going to die… But you marry some good woman, and may you have children…"
When he came, she was already dead.
"Where can I find another one," he said to the priest. "There are no more such women. And I don't need anyone else."
He showed the priest her photograph. In it there was an ordinary woman. But for this man she was the best.
"I am a Muslim. In our mosque, I did everything that was needed. But she was Orthodox. Therefore, I ordered the funeral service in your church and I want to do everything possible for her now. I ordered the memorial service too. Tell me what else is needed? I love her very much and really want her to feel good THERE…"
The priest then drove that man home in his car. They talked, exchanged their phone numbers. Life will show what will happen next… But now I want to remember this story.
Hug and Talk
I also want to remember people.
"Lena, is Vadim working now? Do you need money?"
"Tell me, who needs help? We have food…"
"How is the elderly woman at your church? I can arrange it for her that she would be admitted to hospital any time." the head physician asked me.
And a lot of similar things.
"Has your husband recovered? I can get him some medicine…"
This was when Vadim was sick with covid in the village.
I want to remember the doctor who was taking my daughter, Sonya, to the hospital. There were signs of appendicitis. He told me that he would rather gave up "covid" payments [as compensation for medical workers – Tr], for everything to just end as soon as possible. People are seriously ill, and it is very difficult for doctors.
I want to remember myself… And it will not always be pleasant memories. How I scolded the hospitals. Later my acquaintances who were on ventilator told me about the heroic personnel who did everything possible and impossible, falling with fatigue, but getting up to help the sick to recover.
I want to remember how I ended up in isolation for several months in a small house in the village with our whole family – my husband, our five children, our dog, our cat and snails. And it became clear – when everyone was together CONSTANTLY, I didn't turn out to be such a meek wife. Neither a patient mother. And I wanted to run away somewhere and at least be alone for a little while, even if it's in a hospital:
"Someone cough at me. I am a mother of five children, and I'm fed up with this distance learning".
My husband set up a tent for himself at the other end of the territory and worked there.
I want to remember how I was afraid to get sick in March and rinsed my mouth with chlorhexidine after kissing the cross. I realized right away that this was too much. This way one can become crazy. And I learned not to be afraid. I made fun of those who were afraid, and had arguments with supporters of masks on social networks.
Then my husband fell ill. It was a light form, but still scary. Because this was it, it touched us too. We were in Moscow, and he was in the village with our eldest daughter, where there are no medicines or doctors. So then it was no time for jokes. I called him ten times a day and asked him about his breathing and how he was feeling. Vadim replied that everything was fine, but I did not believe him and asked the local priest who had been ill before to come to the house and check on him.
"He is walking around the territory, gardening," the priest told me when he called.
I want to remember how we were suddenly left without church services that we took for granted. Such familiar services, during which I shifted from foot to foot and thought about everything except God. The times of the closed churches have long since sunk into oblivion. Liturgy without parishioners? Fines for blessing paschal cakes? Pascha online? It became our life.
I learned to pray and believe that Christ is near not only in the church. And I waited, waited, and waited… All these disputes about disinfection and disposable spoons. What difference did it make how to receive Holy Communion, if you could remain without Communion at all [at that time]?
And I want to remember the joy and exultation I felt, when, finally, I stood in our church at the service, inhaled the smell of incense through my mask and could not have enough of this. And I couldn't get enough of those faces, that were so beloved to me…
I want to remember how dear and important all of these simple, banal things became to me, which I did not appreciate not so long ago. To have a cup of coffee with my friends. To take subway not wearing the gloves. To not be afraid to sneeze. To go to the movies with the kids. To go to the museum. To simply take a walk. And to hug! To hug someone. And not keep the social distance.
"Lena, do you think we will ever be able to meet, hug, drink tea and just talk?" one friend from our church asked me in the spring, who was ill at that time.
It turned out that it is so important to just hug and talk.